Stockton teens protest gun violence with rock violence
Written by GOP USA
Published: 27 February 2018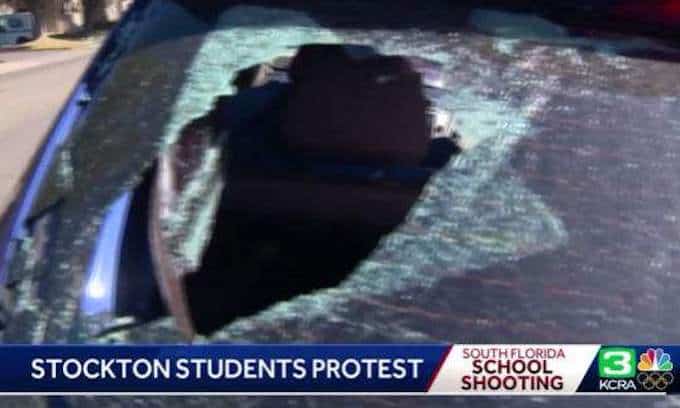 Stockton teens protest gun violence with rock violence
STOCKTON — While hundreds of students from numerous Stockton high schools walked out of class Friday to peacefully protest gun violence, others were arrested after allegedly committing vandalism that prompted authorities to shut down several streets…
The mass walk-out involved students enrolled at Chavez, Edison, Lincoln and Stagg high schools that began just before 10:30 a.m.
Click here to see more 2A articles like this one.
They carried signs that read "No More Gun Violence," and chanted to end school shootings. Barth said those students never left campus on Dr, Martin Luther King Jr. Boulevard and returned to class within the hour.