Vote Tomorrow to Claim a Senate Seat for Gun Rights
Written by Tim Macy
Published: 30 July 2018
Claim a Senate Seat for Gun Rights
Support Pete Flores for State Senate
Dear Friend,
The special election to fill the vacant Senate District 19 seat is TOMORROW, and gun owners have a rare opportunity to send another pro-gun Senator to Austin.
Previously, this district was held by an anti-gun Democrat — but pro-gunner Pete Flores is within striking distance of winning this seat for gun owners.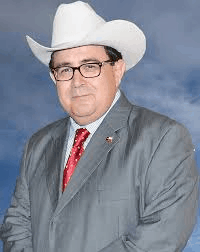 Election day is tomorrow and turn-out is expected to be low. Gun right supporters MUST get to the polls to protect the Second Amendment.
Pete Flores respects the right to keep and bear arms, and he will be a strong Second Amendment defender in the Senate.
Yes, GOA is working on the ground in Austin, but gun owners need every vote possible to pass pro-gun measurers like Constitutional Carry and repealing gun-free zones.
And this special election is a great opportunity to flip this senate seat pro-gun.
But it won't happen unless you get to the polls and vote for Pete Flores!
You can find your polling place here — please vote tomorrow for Pete Flores for State Senate District 19!
In Liberty,
Tim Macy
Chairman
P.S. You can find your polling place here. It's important that all gun owners turn out to support Pete Flores for State Senate District 19. But did you know that GOA is involved in races across America supporting no-compromise candidates? Please consider chipping in $20, $50, or $100 so GOA can keep up the pressure in important races across the country.
Paid for by Gun Owners of America. Not authorized by any candidate or candidate's committee.
Featured GOA News & Updates