Election not over yet in Louisiana
Written by admin
Published: 10 November 2016
Vote for Mike Johnson in December 10 Runoff
Dear Friend,
For most of the country, the 2016 election is over. But not for you.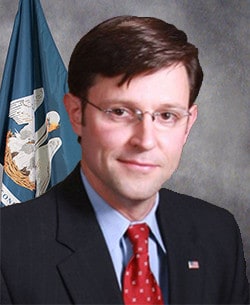 Pro-gun leader Mike Johnson is in a December 10th runoff election in Louisiana's 4th Congressional District.
GOA is proud to endorse Mike Johnson, a constitutional conservative who will not sell out on gun rights. 
Mike received GOA's A+rating with a survey that is 100% in favor of your gun rights, and he has a proven pro-gun record in the state legislature. 
As a legislator, Mike championed a bill to makes it easier for Louisianans to get concealed carry permits. And with his help, the legislation is now law.
Johnson firmly believes in your individual right to keep and bear arms–and he's demonstrated that he will fight to defend that right. 
So, it's time for gun owners to rally behind Mike Johnson for Congress. Please consider volunteering and contributing to Johnson's campaign.
And, most importantly, be sure to vote for Mike Johnson in the December 10th runoff election. 
In Liberty,
Tim Macy
Chairman
P.S. The election is not quite over in Louisiana. Please vote for Mike Johnson for Congress in the December 10th runoff election. 
Featured GOA News & Updates