Virginia Democrats Wage War on Concealed Carry Holders
Written by admin
Published: 23 December 2015
Virginia Attorney General Shafts Gun Owners all over the Nation
---
Action: Contact your Virginia state Delegate and Senator and urge them to take action to defund & repeal the heinous attack on gun rights by Attorney General Mark Herring.  And be sure to take the poll in the Richmond Times Dispatch article, telling legislators that "NO" you do not agree with Herring's decision to stop honoring some out-of-state concealed handgun permits.
---
We doubt if there are many Virginia gun owners who are unaware that Governor Terry McAuliffe (D) and Attorney General Mark Herring (D) are lawless anti-gun political hacks.
These two clowns were narrowly elected in 2013 only after fraudulent Washington Post polls suppressed Republican turnout by pretending that McAuliffe had an insurmountable 29-point lead, only to see that lead virtually evaporate on Election Day.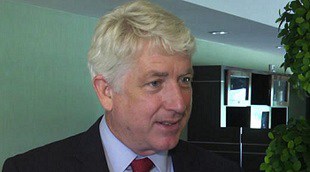 But, after McAuliffe's failure to convince the legislature to enact legislated gun control, Herring has trampled over both the law and due process in order to declare, by diktat, that 25 states of the union are insufficiently anti-gun to enjoy reciprocity with Virginia.
The 25 states with gun laws that are unacceptable to "Supreme Leader" Herring are Alaska, Arizona, Arkansas, Delaware, Florida, Idaho, Indiana, Kansas, Kentucky, Louisiana, Minnesota, Mississippi, Montana, Nebraska, New Mexico, North Carolina, North Dakota, Ohio, Pennsylvania, South Carolina, South Dakota, Tennessee, Washington, Wisconsin, and Wyoming.
As to these 25 states, Herring declares that they have not, in his exalted opinion, created a process to "prove a [gun owner's] level of competence and responsibility."
Because "reciprocity" is sometimes reciprocal, as a result of Herring's actions, Virginia concealed carry holders will immediately lose the right to carry (beginning February 1) in Florida, Louisiana, North Dakota, Pennsylvania, South Carolina, and Wyoming.  And this may be just the beginning.
Governor McAuliffe has spent his life as a ruthless partisan political operative. 
But, up until now, there was a quaint notion that the office of Attorney General would exercise a modicum of respect for the law, rather than abusing that office to pursue a crass political agenda.
So what are we going to do about it?
GOA has already obtained a commitment from a state legislator that he will move to defund this lawless act when the state legislature considers the budget over the next three months. 
In addition, we will push to ensure that Herring's unilateral decree is denied the funds to pursue other political vendettas.
But our state legislators need to hear from you to an extent that they have never heard before. 
Please contact your state Delegate and Senator today. 
Our state is at a crossroads, as is our notion that our elected officials will respect and uphold the law. If we cannot beat back Herring's ruthless assault on the Constitution, our state will have lost its historic respect for the rule of law.
Featured GOA News & Updates