Special Gun-Control Session & Dueling Rally At The Virginia Capitol
Written by John Crump, Ammonland
Published: 10 July 2019
Tuesday marked the beginning and end for the Virginia Democrat Governor's Special Gun-Control session of the Virginia General Assembly.
Governor Ralph Northam called the special legislative session after the shooting in Virginia Beach where a disgruntled employee shot and killed twelve of his co-workers. Northam took a play out of Rahm Emmanuel's playbook and did not let the tragedy go to waste.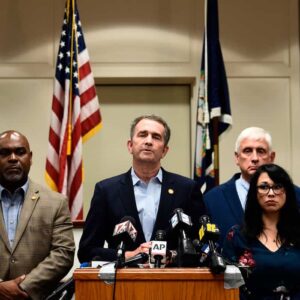 The feeling among gun rights activist is that the whole session was political theater by Gov. Northam. Their theory is that it is a distraction technique because of the "blackface" scandal that plagued Northam and fellow Democrat Virginia Attorney General Mark Herring as well as the sexual assault allegations against Lt. Gov. Justin Fairfax who is also a Democrat.
The legislature ended after 90 minutes with no bills passing. The General Assembly passed all measures to the Virginia State Crime Commission for study and recommendation. The body will meet again on November 18th to decide the fate of a lot of these bills.
All 140 legislative seats will be on the November ballot. The Republican's majority was the result of a single election. In 2017, Republican David Yancey found himself tied with Democrat Shelly Simonds after workers counted all the votes. The Commonwealth decided the election by picking a name out of a bowl…
Early Tuesday morning the wait to speak to members of the Virginia legislature extended past an hour. The majority of those standing in line to meet their representative were pro-gun citizens. Almost everyone in line had an orange "Gun Saves Lives" sticker that was handed out by the Virginia Citizens Defense League (VCDL)…
One of the most heart-wrenching speech was from Vincent Smith. He worked in the same building where the Virginia Beach shooting took place. He spoke about how his work makes him choose between his job and his ability to defend his life. That choice led to the deaths of his co-workers. It was a moving speech.
Erich Pratt, executive director of Gun Owners of America, also gave a great speech about fighting back against an overreaching government. Gun Owners of America is planning to work closely with VCDL in the future…