Homeowner's Son Opens Fire with AR-15, Kills Three Home Invasion Suspects
Written by AWR Hawkins
Published: 28 March 2017
Homeowner's Son Opens Fire with AR-15, Kills Three Home Invasion Suspects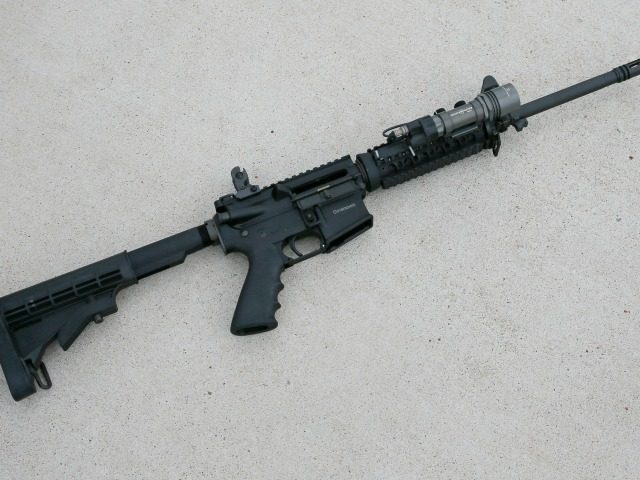 The son of a Broken Arrow, Oklahoma, area homeowner on Monday opened fire with an AR-15, killing three home invasion suspects.
The alleged invasion occurred around 12:30 pm on Clearwater Drive.
According to the Tulsa World, Wagoner County Sheriff's deputy Nick Mahoney said the three home invasion suspects "were wearing all-black clothing, masks and gloves" and allegedly "forced their way into the home through a glass door in the back." The homeowner's 23-year-old son was asleep at the time, but awoke to "loud bangs" as the suspects made entrance. The son grabbed the AR-15, took position, and opened fire when the intruders walked into the hallway.
Two of the suspects collapsed and died in the kitchen, a third suspect managed to get out of the house but collapsed and died in the yard.
Two of the deceased individuals were "16 0r 17" years old. One of the suspects was "18 or 19." Deputy Mahoney said "investigators found a knife on one of the deceased in the kitchen and brass knuckles on the other."
Featured GOA News & Updates