Sharpshooting plumber fired shot that took down Texas church gunman
Written by Yaron Steinbuch, NY Post
Published: 06 November 2017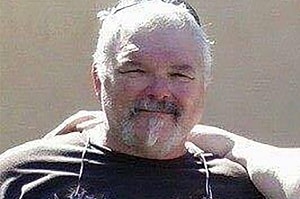 The man hailed as a hero for confronting the Texas mass shooter during his rampage is a sharpshooting plumber with no military background — who hit the gunman through a gap in his body armor, according to a report.
Stephen Willeford managed to shoot Devin Kelley before jumping in another man's truck and chasing him down, the Daily Mail reported.
Kelley blew himself away after wiping out in his SUV, according to Wilson County Sheriff Joe Tackitt.
Click here to see more 2A articles like this one.
Texas Department of Public Safety chief Freeman Martin said Willeford "grabbed his rifle and engaged the suspect" after Kelley left the First Baptist Church in Sutherland Springs, where he opened fire with an assault rifle and killed 26 people.
An area resident told the paper that Willeford, an avid biker who attends another church, learned about the shooting when his daughter called to say a man clad in body armor was shooting worshipers.
The local said that although Willeford has no military background, he didn't hesitate when he came face to face with the suspect — and managed to squeeze off a round that struck the gunman, who had dropped his Ruger AR-15 variant.