Grocery Store Clerk Shoots Suspect Allegedly Chasing Him with Machete
Written by AWR Hawkins
Published: 18 November 2016
Grocery Store Clerk Shoots Suspect Allegedly Chasing Him with Machete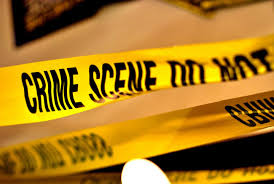 On Wednesday, a grocery store clerk shot a man who was allegedly chasing him through a parking lot with a machete.
The incident occurred around 9:20 pm in Sherman, Texas.
According to the Herald Democrat, the clerk told police he was in the parking lot "preparing to close the store" when the suspect allegedly walked up to him and screamed at him. The clerk looked at the suspect and noticed he was pulling something out of his waistband. The clerk took off running, "fearing the suspect had a gun." When he looked back he saw the suspect was allegedly chasing him with a machete.
The clerk was chased into an alley where he was able to draw his handgun and fire a shot at the suspect, wounding him "in his upper torso." The suspect fled the scene, and "a few minutes later a call was received from a resident of an apartment in the 900 block of East Wells requesting an ambulance for a male who had been shot."
Featured GOA News & Updates