Bridgeport man corners armed burglar at gunpoint
Written by Conn. News 12
Published: 20 August 2016
Bridgeport man corners armed burglar at gunpoint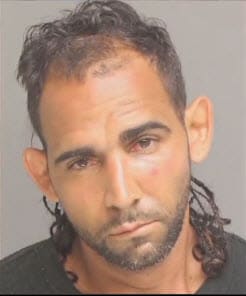 BRIDGEPORT – A Bridgeport man says he cornered a burglar in his home and held the man at gunpoint until police arrived.
David Archilla, 44, tells News 12 he was getting ready to go to work around 4:45 a.m. Friday when he came face to face with a burglar in his kitchen, armed with a knife.
The alleged burglar was identified as 33-year-old Luis Rodriguez, whom police later arrested.
Archilla says he held Rodriguez at gunpoint and that the man did not resist….
Rodriguez is facing a variety of charges, including possession of a deadly weapon.
Archilla says the incident reinforces his support of the Second Amendment.
Ed. Note: In over 90% of self-defense cases, Americans use firearms in self-defense by simply brandishing their guns or by firing a warning shot. See the GOA Fact Sheet (fn. 22).
Featured GOA News & Updates