Sanctuary states for guns
Written by John Velleco, Contributor, The Washington Times
Published: 07 June 2021
If we called legally owned guns "undocumented firearms," would Democrats suddenly support them?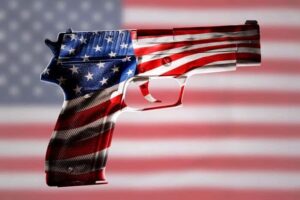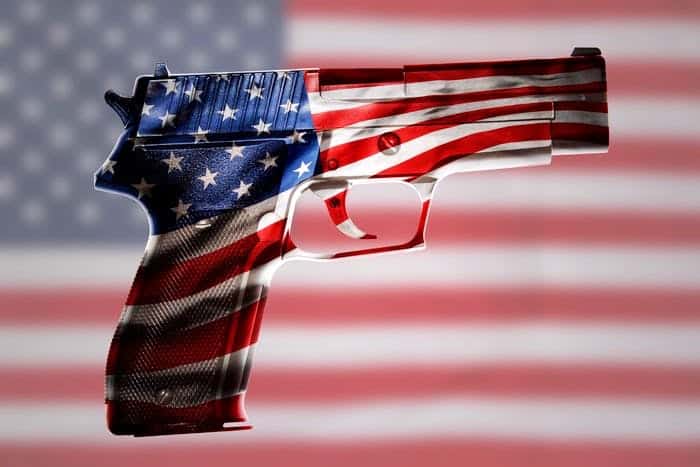 OK, that probably won't work — but here's something that might: More and more states are declaring themselves Second Amendment sanctuary states, with the support of Gun Owners of America (GOA).
Specifically, under these GOA-supported laws, state and local government officials may not enforce or help federal officials enforce any federal bans or regulation on firearms, magazines, ammunition, or firearm accessories.
By now you are all-too-familiar with Democratic attempts to set up sanctuary jurisdictions for illegal aliens. Eleven states and dozens of counties and cities have policies protecting those who entered the country illegally by obstructing Federal immigration enforcement officials trying to bring them to justice and protect the public.
For instance, the sanctuary enclave of Prince George's County, Maryland, released two illegal alien MS-13 gang bangers who went on — allegedly — to murder a 14-year-old girl, beating her with a baseball bat and stabbing her to death with a machete.
Likewise, police in Kent, Wash. allowed a Honduran national who had already been deported from the U.S. four times to leave a hospital after injuring five corrections staff members; three months later, he was charged with stabbing his cousin to death, decapitating the body, stuffing body parts in a suitcase, and trying to hide the remains in a dumpster.
So sanctuary states for illegal behavior is a lousy idea that gets people killed.  But now pro-Second Amendment states are turning the idea on its head by protecting the constitutional rights of state residents.
At the beginning of this year, four states — Alaska, Idaho, Kansas and Wyoming – had already declared themselves Second Amendment sanctuaries.
Then just last month, another six states enacted GOA-backed legislation to do the same: Arkansas, Arizona, Montana, North Dakota, Oklahoma and West Virginia.
It all came in a rush:
First, on April 6, Gov. Doug Ducey, Arizona Republican, signed HB 2111, the Second Amendment sanctuary bill sponsored by Republican Rep. Leo Biasiucci.
On April 22, Gov. Doug Burgum, North Dakota Republican, signed HB 1383, the Second Amendment sanctuary bill sponsored by Republican Rep. Rick Becker.
On April 23, Gov. Greg Gianforte, Montana Republican, signed HB 258, the Second Amendment sanctuary bill sponsored by Republican Rep. Jedediah Hinkle.
On April 26, Gov. Kevin Stitt, Oklahoma Republican, signed SB 631, the Second Amendment sanctuary bill sponsored by Republican Sen. Warren Hamilton.
The very next day, Gov. Jim Justice, West Virginia Republican, signed HB 2694, the Second Amendment sanctuary bill sponsored by Republican Rep. Brandon Steele.
Finally, on April 29, Arkansas enacted a modified sanctuary bill, HB 1957, following Republican Gov. Asa Hutchinson's earlier veto of a stronger bill.
Not only that, but as all this was going on, the governor of an eleventh state, Nebraska, made a proclamation to the same effect.
And more recently the Texas legislature passed, and Governor Greg Abbott is certain to sign, a Lone Star State sanctuary bill.
Notice that sanctuary legislation brings states more in line with the U.S. Constitution, which declares that the right of the people to keep and bear arms shall not be infringed.
As opposed to protecting illegal behavior, these sanctuaries protect Americans from the illegal acts of the government.
Moreover, unlike the radicals releasing illegal alien criminals back into society, these measures would make Americans more secure, helping protect law-abiding gun owners from the radicals inside the Biden administration seeking to restrict our rights.
Declaring our guns "undocumented firearms" may not save them from Democrats — but the heroes declaring their states Second Amendment sanctuary states just might.
Read more at The Washington Times
Featured GOA News & Updates