Mayor Peduto and Pittsburgh City Council Enact Illegal Gun Control
Written by Erich Pratt
Published: 09 April 2019
Fight back against lawlessness in Pittsburgh!

Stand Up for the Commonwealth's Preemption Laws
In overt defiance of state law, Mayor Bill Peduto and the Pittsburgh City Council recently voted to pass illegal gun control measures.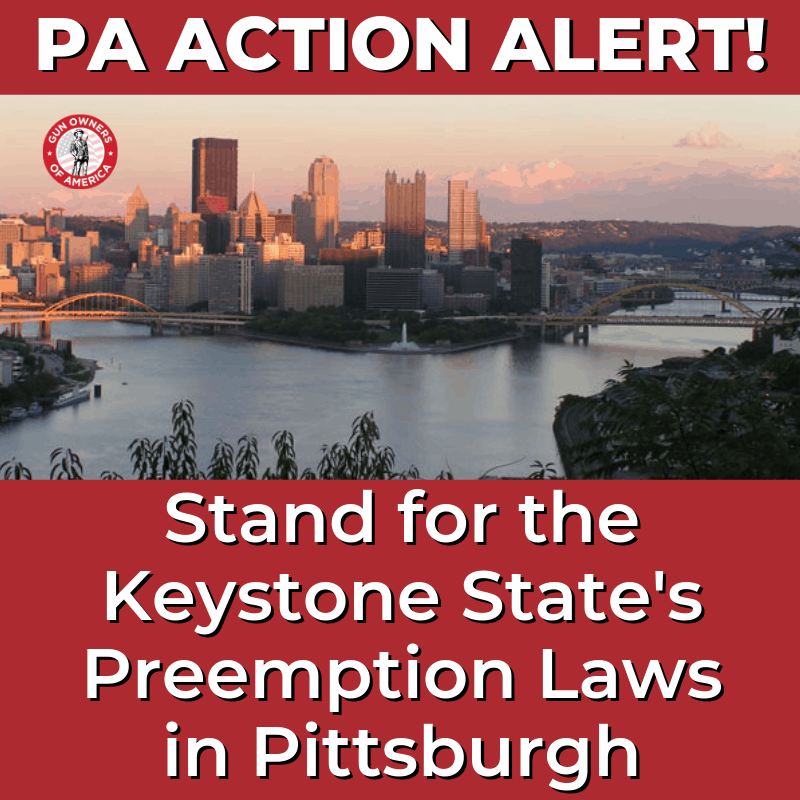 In response to the Tree of Life shooting, the City passed ordinances to ban semi-automatic rifles and enact other gun control measures.
These actions are in clear violation of the Pennsylvania state preemption law, but their goal is much larger and that.
You see, Mayor Peduto wants Pittsburgh to be the test case for local gun control in every city and township across Pennsylvania and the United States. In fact, the Mayor continues to advocate for gun control nationally.
Allegheny County District Attorney, Stephen A. Zappala, notified the City that their proposed actions were illegal and that they could face criminal charges. But the Mayor and City Council ignored his warnings and voted to violate the preemption law and your Constitutional rights anyway.
In response, citizens will be refiling private criminal complaints against Mayor Peduto and the Pittsburgh City Council, but these brave individuals need your help to ensure that the District Attorney and the State Attorney General, Joshua Shapiro, are held accountable for upholding the law and bringing the Mayor and City Council to justice.
So, please contact AG Josh Shapiro (above).
And for Allegheny county residents, please contact DA Stephen Zappala (below).
Let them know that you expect them to uphold the rule of law and prosecute the criminal actions of Mayor Peduto and the Pittsburgh City Council.
Featured GOA News & Updates