Oregon governor signs gun confiscation bill into law
Written by Chris Eger
Published: 17 August 2017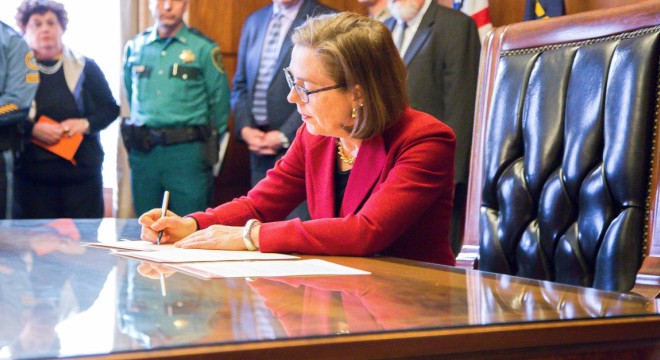 Oregon Gov. Kate Brown on Wednesday approved Democrat-backed gun control legislation to establish Extreme Risk Protection Orders, forcing subjects to surrender their firearms.
The law, SB 719A, allows police, or a member of a subject's family or household, to file a petition with the court which could lead to an order prohibiting firearms possession if it is believed they pose an imminent risk to themselves or others. The bill passed the Senate 17-11 in May and the House 31-28 last month, picking up only one Republican supporter along the way.
Click here to see more 2A articles like this one.
Brown, a Democrat, signed the bill without comment this week but in remarks to lawmakers during the legislative process she called Extreme Risk Protection Orders the "best way to ensure that a person who is at risk of harming themselves or others is identified, while still ensuring their rights are protected by a court review."
Featured GOA News & Updates