Outdoor Report: State AG says DFW wardens can violate Fourth Amendment
Written by Jim Matthews
Published: 09 October 2016
Outdoor Report: State AG says DFW wardens can violate Fourth Amendment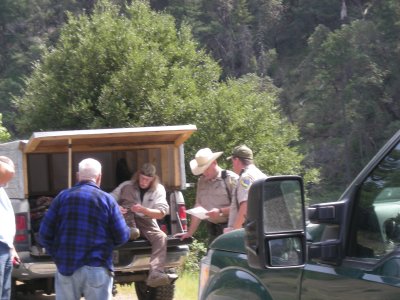 In startling testimony before the Fish and Game Commission recently, the Attorney General's office said Department of Fish and Wildlife wardens can make warrantless searches of the residence of anyone who has purchased a hunting or fishing license.
No probable cause.
No requests for entry.
Just bang down the door and search your home.
While this would clearly be a violation of the Fourth Amendment of the Constitution, this nonsensical rabbit was pulled from the hat by our attorney general's office.
It grossly expands the state Supreme Court's ruling that wardens can search vehicles of fishermen coming from a "fishing area" without a search warrant. Since this ruling, wardens have routinely searched both hunter's and fisherman's vehicles without probable cause other than the sportsmen were in the act or had recently been hunting and fishing.
It should be noted that two lower courts ruled against the wardens in this case (where a search of a vehicle without the owner's permission turned up an illegal lobster), citing a clear violation of the Fourth Amendment. But the liberal state supreme court ruled that "conservation" overruled individual rights.
Featured GOA News & Updates