GOP Senators to Block State Department's Backdoor Gun Control
Written by AWR Hawkins
Published: 05 September 2016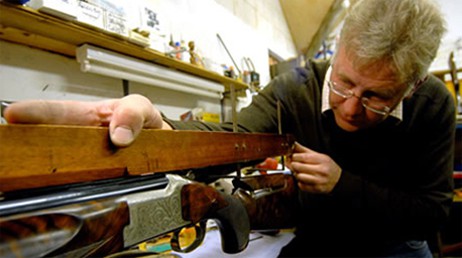 On August 29, Senators Steve Daines (R-MT), Tom Cotton (R-AR), Charles Grassley (R-IA), James Inhofe (R-OK), and others sent a letter to Secretary of State John Kerry intended to block current backdoor gun control efforts by the State Department.
The senators' goal is to prevent the Directorate of Defense Trade Controls (DDTC) from continuing to target businesses tied to arms and/or ammunition with new fees and regulations.
For example, on August 10, Breitbart News reported that the State Department's DDTC issued new "guidelines" that would result in forcing some gunsmiths to register as firearms "manufacturers" and pay a fee of approximately $2,250.
The DDTC's "guidelines" for ascertaining who has to register as manufacturers are cryptic, at best:
Any person who engages in the United States in the business of manufacturing or exporting or temporarily importing defense articles, or furnishing defense services, is required to register with the Directorate of Defense Trade Controls under §122.2. For the purpose of this subchapter, engaging in such a business requires only one occasion of manufacturing or exporting or temporarily importing a defense article or furnishing a defense service. A manufacturer who does not engage in exporting must nevertheless register….
Ed. Note:  Gun Owners of America has previously stated that, "Notwithstanding the Obama Administration's dishonest protests to the contrary, the clear intention of this regulation is to effectively make gunsmithing illegal [and it] is unconstitutional under both the First and Second Amendments."   GOA has provided pre-written letters for its activists to use in contacting Congress here. 
Featured GOA News & Updates