Documents confirm ATF surveillance in U.S. before gun found in Mexico
Written by David Codrea
Published: 17 August 2012
– How was a trafficking suspect under surveillance who lived in Juarez able to buy a weapon under the noses of ATF watchers and then get it to Mexico?
Trial testimony transcripts and a press release from Immigration and Customs Enforcement show an El Paso gun dealer was cooperating with the Bureau of Alcohol, Tobacco, Firearms and Explosives in its surveillance of suspected gun traffickers as part of a joint eight-month operation between ICE and ATF, documents received and being analyzed this week by Gun Rights Examiner reveal. These materials, received from a source close to the case of FBI agent John Shipley, an active collector convicted of dealing in firearms without a license, further reveal evidence of guns being smuggled to Mexico following ATF-monitored activities by suspects under extended surveillance.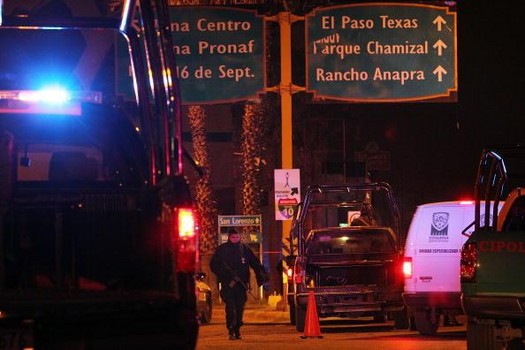 In yesterday's report, this column walked through two documents illustrating how a former deputy Shipley sold a Barrett rifle to, Armando Rodriguez, reportedly placed it on consignment with a Federal Firearms Licensee, how the gun was sold and physically transferred to then-suspected trafficker Jonatan Lopez-Gutierrez, who had a Juarez, CH, address on his driver license, and how the money and proof of delivery, consisting of a photocopy of the buyer's license and a handwritten acknowledgment of receipt, were then given to the seller where they were later recovered in a search of his home.
[readon2 url="http://www.examiner.com/article/documents-confirm-atf-surveillance-u-s-before-gun-found-mexico"]Click here to read the rest of the article.[/readon2]
Featured GOA News & Updates