Larry Pratt coming to Claremore, McAlester, OK — George Faught to Join Discussion on Fast & Furious, Second Amendment Legislation
Written by Gun Owners of America
Published: 17 August 2012
August 17, 2012 – Gun Owners of America Executive Director Larry Pratt is coming to Claremore and McAlester Oklahoma on Monday and Tuesday, August 20-21, to discuss the Fast and Furious scandal you've heard so much about and the Obama administration's assault on the Second Amendment.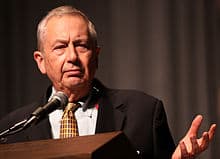 Our special guest will be Congressional candidate and former Oklahoma Representative George Faught. In the state house, Rep. Faught was the lead sponsor of legislation to protect gun owners' rights in so-called "gun free zones," and he also drafted legislation to protect the privacy of concealed carry permit holders.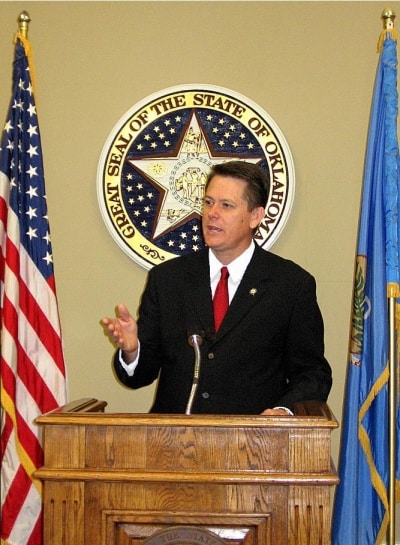 Also joining us is Tim Gillespie, Director of OK2A.org, the premier nocompromise Oklahoma gun rights organization.
GOA is holding meetings throughout the country to help educate the public about the Obama administration's failures with Operation Fast and Furious and how the President bypasses Congress to assault the Second Amendment. Please come out and meet GOA's Larry Pratt, George Faught and others in this important discussion in the battle over the right to keep and bear arms in America.
Where and When:
 Monday, August 20 in Claremore at 6:00 PM
JM Davis Gun Museum
330 N. J.M. Davis Blvd.
Claremore, OK 74017
918-341-5707
Tuesday, August 21 in McAlester at 12:00 noon
The Meeting Place
104 East Choctaw Avenue, Downtown, McAlester, OK
918-426-6416
http://www.meetingplacerestaurant.com (No longer active)
Lunch will be available for purchase.
 These events are free to the public and open to the media. No reservation is required but it would be helpful for planning purposes if you would call (703) 321-8585 or email [email protected] if you plan on attending.We hope to see you at one of these locations, and please invite your friends!