One Person Attends University's Meeting on Campus Carry Questions/Concerns
Written by AWR Hawkins, Breitbart
Published: 01 September 2017
One Person Attends University's Meeting on Campus Carry Questions/Concerns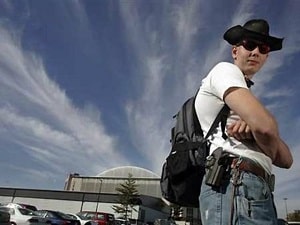 One person showed up for a Tuesday meeting at Augusta University which was designed to address questions and concerns surrounding campus carry.
The campus is located in Georgia, where campus carry went into effect on July 1, 2017.
The headline on the Augusta Chronicle story says there was a "low turnout" for the meeting. Those who continue reading see that "low turnout," in this instance, means one attendee. And that attendee was not even a student. Rather, it was director of student health Bob Dollinger.
Click here to see more 2A articles like this one.
The organizers of the meeting are going to try again on Thursday and believe better advertisement will draw in more people. But "AU Chief of Police James C. Lyon said he has not received a single call from someone concerned or alarmed by someone carrying a concealed weapon."
Featured GOA News & Updates