Ohio: Permitless Carry and Armed Teachers bills Pass the State House!
Written by Michael Csencsits
Published: 22 November 2021
We have some very good news to share!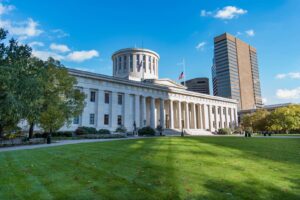 A bill that would provide for permitless concealed carry in the state of Ohio passed in the House last Wednesday.
HB 227, sponsored by Representatives Tom Brinkman (R) and Kris Jordan (R), amends current law to allow anyone over the age of 21, and legally allowed to possess a gun within the state, to conceal carry their weapon without a permit.
The bill also changes the confusing language of "duty to inform" police officers that you are carrying a concealed weapon. Under current law, you have to tell an officer immediately upon contact that you have a weapon. If HB 227 is signed into law, it would be up to the officer to ask if you have a weapon, and then you must tell them the truth. However, HB 227 will put an end to anyone being subjected to penalties for forgetting to inform an officer that they are carrying a handgun.
The bill does have some minor limitations, the biggest being that the minimum age is 21 and, thus, leaves out thousands of law-abiding adults.
While this is not a perfect Constitutional Carry bill, it is still a great step in the right direction.
A second pro-gun bill passed in the House on Wednesday. This one, HB 99, would allow teachers to arm themselves after receiving a minimum of 20 hours of training. HB 99 is sponsored by Representative Thomas Hall (R). This bill would protect schools in the state, as it always takes law enforcement too much precious time to respond to an emergency.
Both of these bills have received GOA's support, and we ask that you please use the form above to urge your Senators to vote yes on HB 227 and HB 99!
Featured GOA News & Updates