NRA rivals see opening as turmoil grips nation's biggest gun rights group
Written by Alex Pappas, Fox News
Published: 23 August 2019
The NRA's rivals on the right sense an opening amid the chaos.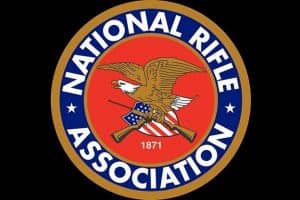 As the National Rifle Association grapples with the drama inside the country's most powerful gun-rights organization – and Democrats ramp up their gun control push – other gun-rights groups that have long existed in the NRA's shadow are working to raise their profiles…
For months, the NRA has been immersed in its own problems, seeing top leaders exit and facing questions about its money management. A Fox News poll released last week indicated the organization, for the first time, has a net negative rating from voters.
Another pro-gun group, Gun Owners of America, talked up its efforts to fight gun control measures, telling Fox News the organization's staff is "pounding the halls of Congress, urging lawmakers to vote down gun control, and to instead pass legislation encouraging concealed carry."
"Gun Owners of America and our members have generated more than two million letters to Senate offices, urging them to hold the line in defense of Second Amendment-protected rights," said the organization's senior vice president, Erich Pratt…
Democrats are expected to crank up their gun control push when they get back from the summer recess, as Fox News polling shows bipartisan majorities of voters favoring background checks on gun buyers and taking guns from people who are a danger to themselves or others.
Democrats on the House Judiciary Committee last week announced the committee is returning early from recess, on Sept. 4, to consider several gun control bills, including the Extreme Risk Protection Order Act. The committee's chairman, Rep. Jerry Nadler, D-N.Y., also scheduled a Sept. 25 hearing on "military-style assault weapons."
Featured GOA News & Updates