They are STILL coming for your guns.
Written by Alan M. Rice, New Hampshire State Director
Published: 05 October 2020
By now most gun owners are aware that during the recent legislative session, the only thing that stood between New York style gun control and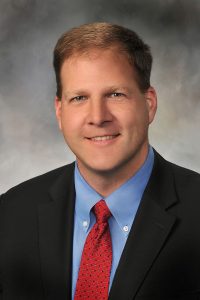 freedom was Governor Sununu's veto pen. Fortunately, the flame of freedom was not extinguished and the legislature voted to sustain these vetoes.
During the COVID-19 pandemic, Governor Sununu designated the firearms industry as "essential" which enabled Granite Staters to acquire critically needed self-defense firearms and keep manufacturers, dealers and gunsmiths employed.
Our enemies are not giving up.  The bill filing period has opened and the enemies of freedom are planing to once again try to enact the gun control that was vetoed.  Anti-gun Rep. Renny Cushing has pre-filed his vetoed "elder care" gun confiscation bill — and there is more to come.
To keep New Hampshire the beacon of freedom and liberty in the Northeast, it is vital that we elect a Second Amendment friendly legislature. To help with that, our affiliated PAC has placed an ad in tomorrow's copy of the Union Leader, you can click here to see our ad now.
And we're not stopping there, the current battle to fill the vacancy on the U.S. Supreme Court with the highly qualified Judge Amy Coney Barrett has reminded us that we need to do everything we can to defeat anti-gun U.S. Senator Jeanne Shaheen.  Quite frankly, she has supported so much gun control over the past 12 years that I have lost count.  Its time for her to retire.  To help with that effort, we have placed another ad in tomorrow's edition of the Union Leader and you can click here to see it now.
It is vitally important that you use the contact form below to let Sen. Shaheen know that you are demanding that she support the nomination of Judge Amy Coney Barrett for the U.S. Supreme Court.
Featured GOA News & Updates