Gun rights groups embrace Republican power to advance agenda
Written by David Sherfinski
Published: 03 January 2017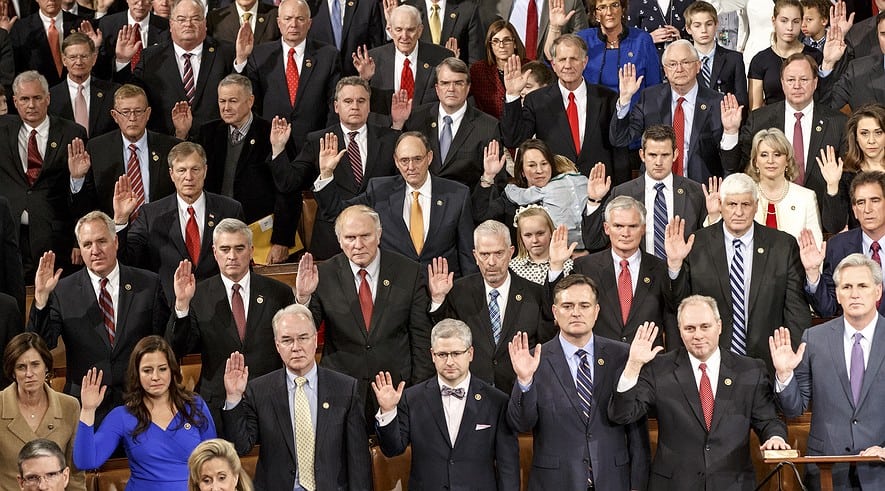 Gun rights groups embrace Republican power to advance agenda
---
Gun Owners of America wants Mr. Trump to repeal President Obama's gun-related executive actions and prevent veterans or seniors from losing their gun rights without due process…
Erich Pratt [Executive Director of GOA] said his group is mobilizing a "grass-roots army."
---
Gun rights groups embrace Republican power to advance agenda
Emboldened by the Republican Party's grip on the levers of power in Washington, Second Amendment advocates plan to pressure the White House and Congress to enact long-desired legislation to expand concealed carry rights and roll back gun-free zones.
Top priorities for the gun rights lobby include federal concealed carry reciprocity, which would recognize out-of-state permits anywhere in the country, and repealing gun-free zones around military bases and schools.
President-elect Donald Trump has called for concealed carry reciprocity and lamented gun-free zones on military bases, and advocates now want him and other Republicans to follow through on their campaign promises. …
Erich Pratt, executive director of Gun Owners of America, said he thinks his group's legislative priorities have a "better than average chance" of being enacted.
In addition to concealed carry reciprocity and eliminating gun-free zones around military bases and schools, Gun Owners of America wants Mr. Trump to repeal President Obama's gun-related executive actions and prevent veterans or seniors from losing their gun rights without due process.
Mr. Pratt said his group is mobilizing a "grass-roots army" that has vociferously opposed former CIA Director David H. Petraeus as secretary of state.
Mr. Trump ultimately announced Exxon Mobil CEO Rex Tillerson as his choice for secretary of state, but his transition team also had mentioned Mr. Petraeus along with former Massachusetts Gov. Mitt Romney, former New York City Mayor Rudolph W. Giuliani and others.
Mr. Petraeus and retired astronaut Mark Kelly teamed up this year to launch the gun control advocacy group Veterans Coalition for Common Sense. Mr. Kelly is the husband of former Rep. Gabrielle Giffords, who was seriously wounded by a deranged gunman at a constituent event in Arizona in January 2011 and is now a prominent advocate for stricter controls.
Mr. Pratt also vouched for the concealed carry legislation from Rep. Richard Hudson, the North Carolina Republican who introduced the bill in the House.
"GOA has seen his language, and we can vouch that it will be the best reciprocity bill that has ever been introduced in Congress," Mr. Pratt said. "And we are encouraged by the fact that Trump has said he wants to sign a reciprocity bill." 
Featured GOA News & Updates