NC: She is spookier than a ghoul or ghost…
Written by Erich Pratt
Published: 12 October 2021
October is known for being a "spooky" time of year, but some things — like gun control — are creepier than any ghoul or ghost.
A White House led by Joe Biden and Kalama Harris, a Congress controlled by Chuck Schumer and Nancy Pelosi, and a lawless, out-of-control ATF can certainly give any gun owner the haunts.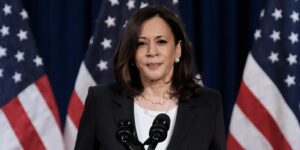 Thankfully, gun owners in the Tar Heel State have two opportunities where they can learn how to fight back against the ghostly, anti-gun forces in Washington DC and Raleigh this October.
Please join GOA's Jordan Stein at an event this October.  He will be speaking with the Guilford Patriots, which meets at 2317 Stanley Rd, Greensboro, NC 27407, beginning at 7pm on October 21st.
North Carolina will be playing a critical role in upcoming elections, as soon as 2022. So now is the time to get informed, get involved, and get active! Gun owners must organize now if we seek to elect a pro-gun Senator and Governor in the next elections.
So please join Jordan at this event and learn how to fight back against Creepy Joe and his anti-gun ghouls:  
Guilford Patriots, 2317 Stanley Rd, Greensboro, NC 27407, on October 21st at 7pm. 

 
Featured GOA News & Updates