Biden's Push for Gun Control is Backfiring
Written by Erich Pratt
Published: 02 July 2021
Americans Have Been Fighting Tyranny for Over Two Centuries
"Appealing to the Supreme Judge of the world for the rectitude of our intentions [and] with a firm reliance on the protection of divine Providence …"
— Declaration of Independence, July 4, 1776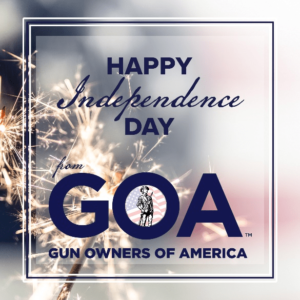 It's been 245 years since our Founding Fathers declared our independence.
The Declaration was signed while our forefathers were already engaged in battle against the greatest military power on earth. Fifty-six signers put their names on a document which easily could have meant a death sentence for each one of them.
But even while Americans were deployed on the field of battle, they realized their military strength wouldn't be enough. They realized the need for help from a Higher Source.
Hence, the Declaration noted they were place their full and "firm reliance on the protection of divine Providence."
As we celebrate Independence Day this weekend … and you celebrate our nation's birthday with fireworks, as John Adams predicted … take time to be grateful for all the Help that our nation received 245 years ago — not to mention, all the Help that we've received in our current political struggles.
Because, despite all the attacks that we are experiencing from the White House, this has been an incredible year for gun rights. In fact, Biden's aggressive push for gun control has backfired — thus paving the way for a lot of the success that GOA and its members have achieved.
So look at the good news report below which highlights just some of the victories that, working together, we have been blessed to achieve this year.
GOA Pushes Constitutional Carry Across the Finish Line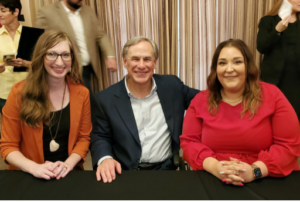 On June 16, Texas became the fifth state this year to pass GOA-supported legislation protecting the right of citizens to bear arms without government permission.
The Lone Star State followed Iowa, Montana, Tennessee and Utah which passed their laws earlier this year. This marks the single greatest year for permitless carry. More than 40% of the states have now joined the Constitutional Carry Club.
Pictured here is GOA Texas Director Rachel Malone (left) and Deputy Director Felisha Bull (right), who joined Texas Governor Greg Abbott as he signed Constitutional Carry at the Alamo. GOA spearheaded the work on this bill and led the grassroots-oriented efforts that resulted in its successful passage.
Malone stated, "It was a miracle that we got this bill passed. There were several times this bill should have died because there were key legislators working against us and telling us that we didn't have the votes. This was truly a miraculous effort."
And here's one more bit of good news: There are now more Constitutional Carry states (21) than there are Red Flag states (19).
GOA Helping Establish 2A Sanctuaries Coast to Coast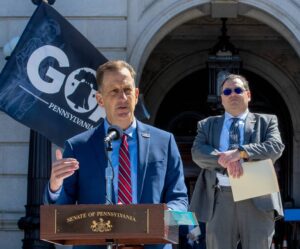 Joe Biden has declared war on gun owners and has been issuing anti-gun orders at a dizzying pace. But he is frustrated.
His push for gun control has evoked a strong reaction from pro-gun legislators across the country. And this has resulted in an increasing number of states telling Biden's minions that they will not help enforce unconstitutional federal gun control.
The number of pro-gun sanctuaries has tripled this year, which means there are now more 2A sanctuary states (12) than there are immigration sanctuaries (11).
This is significant. With some federal gun crimes, the "feds" prosecute less than one percent of the cases; the rest are prosecuted at the state level. So if the states say they're not going to help enforce federal gun control laws, then guess what? They won't get prosecuted.
GOA helped mobilize grassroots support for each state that enacted a 2A sanctuary provision this year. Pictured here: GOA Senior Vice President Erich Pratt is speaking at a 2A sanctuary rally, while GOA's Pennsylvania Director Dr. Val Finnell looks on in the background.
SCOTUS Unanimously Smacks Down Biden on Gun Confiscation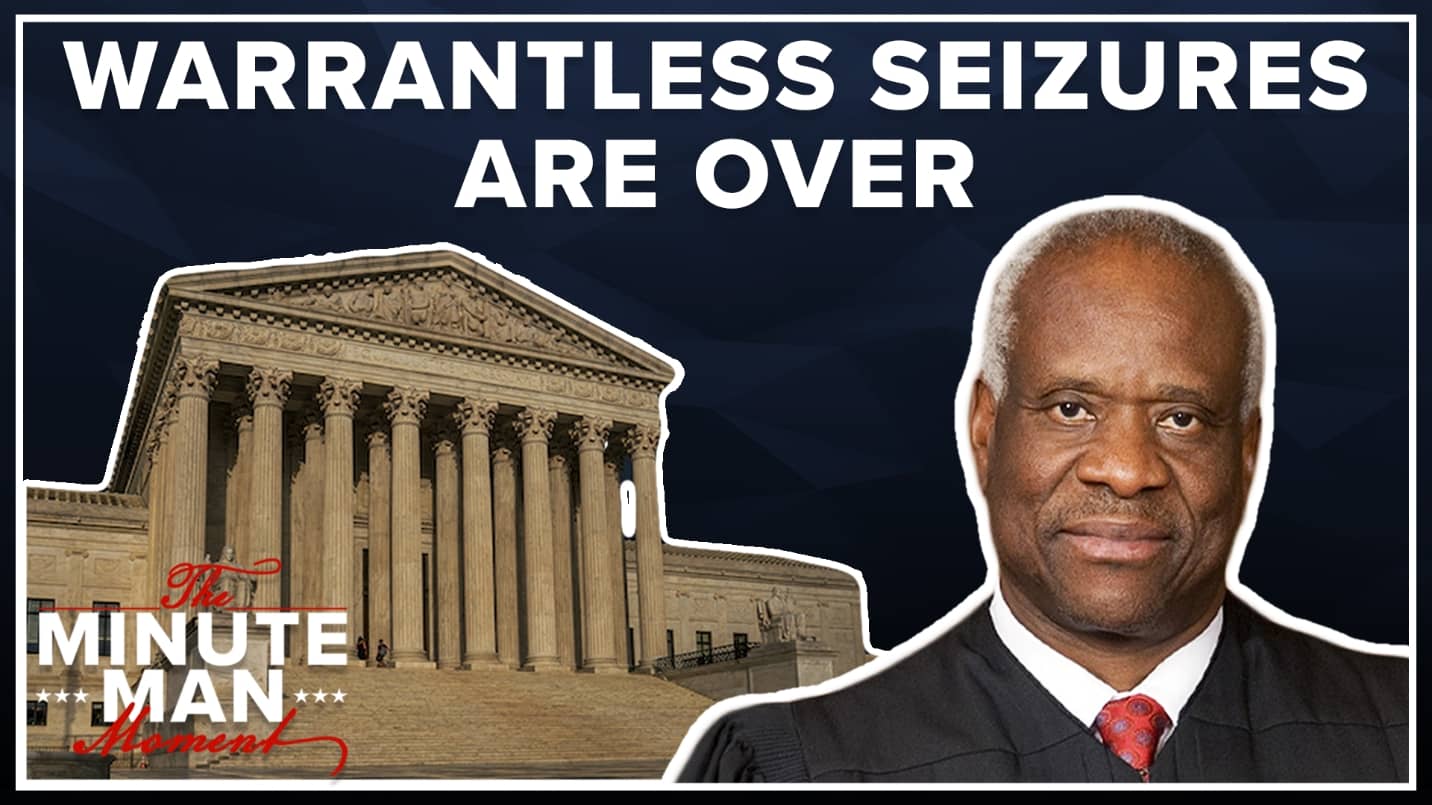 You may remember the tremendous Supreme Court victory in May.
Because of this important win, the police cannot come into your home without a warrant and confiscate your guns. So this was a huge blessing for gun owners, including for GOA and its foundation (GOF) which had submitted an amicus brief in this case.
But what some gun owners may not recall is that the Biden administration had actually argued against us in this case. Thankfully, the Supreme Court ruled against Biden's legal team by a vote of 9-0 – indicating a unanimous disdain for the radicalness of the Biden administration.
In other legal news:
GOA won every legal battle related to opening gun stores and gun ranges during the COVID-epidemic.
GOA forced several jurisdictions to resume issuing concealed carry permits without delay.
GOA won an initial victory on its bump stock case, after a three-judge panel in the Sixth Circuit Court of Appeals issued a stinging rebuke of the ATF. Currently, the agency is appealing to the en banc court, so the battle continues!
GOA won a significant victory in Virginia when a judge issued a statewide injunction preventing Universal Background Checks from being applied to 18-20-year-olds purchasing handguns. This was a historic triumph, as no Virginia state court had ever before issued a temporary injunction to block an act of the General Assembly before its effective date.
GOA also won a partial victory in Washington state when a district judge agreed with GOA that the infamous I-1639 was enacted in an unconstitutional fashion. Currently before the state supreme court, the GOA case challenges I-1639 which labels most semi-autos as "assault rifles," along with several other restrictions.
Holiday Viewing: GOA Educating the Masses Over the Airwaves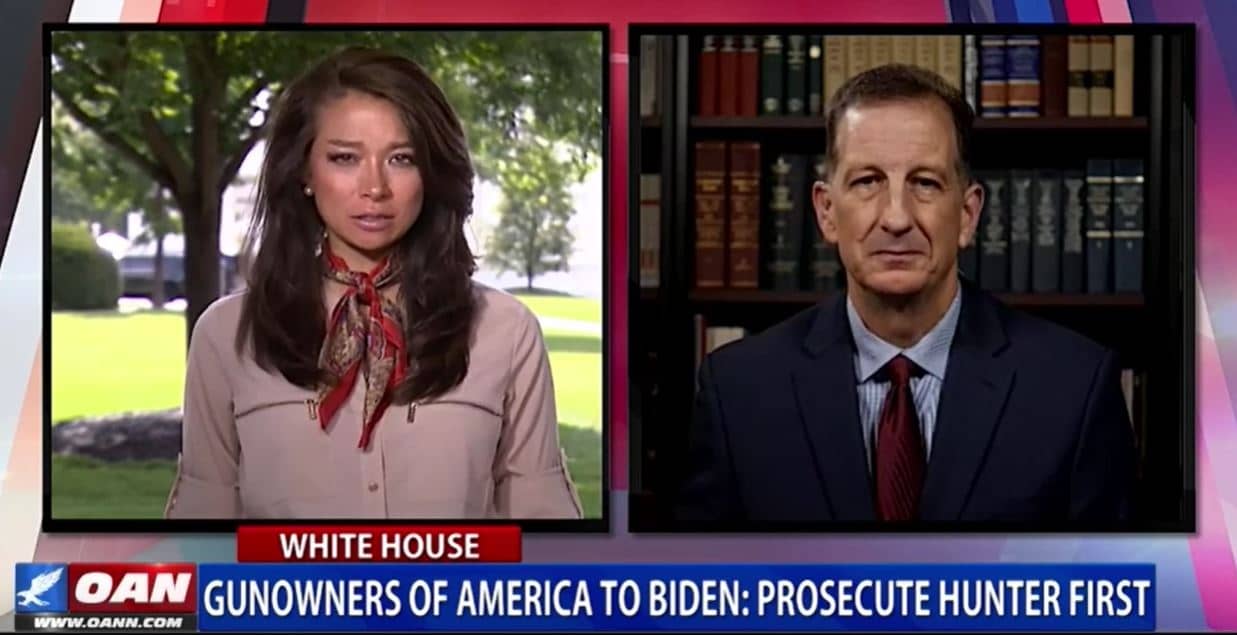 Make sure to follow GOA on Youtube and Social Media so that you can see how GOA personnel are defending your 2A rights. Recent interviews and productions include the following: