MT: Tell the Senate Judiciary Committee to Report H.B. 356 The Firearms Industry Nondiscrimination Bill!
Tell the Senate Judiciary Committee to Report H.B. 356 The Firearms Industry Nondiscrimination Bill!
The Firearms Industry Nondiscrimination, or House Bill 356, is an attempt to discourage corporate discrimination against the firearm industry. It would require companies to certify that they do not discriminate against firearms in any of their policies before they enter into contracts with government entities.
Contact your State Senators to tell them that you want them to support H.B. 356 to secure the inherent freedoms of the citizens of Montana from banking discrimination!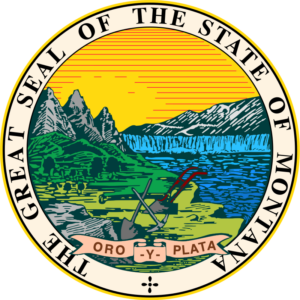 The Obama Regime sought to implement this back door gun control by attacking private businesses through the banking system. Operation Chokepoint formalized the discrimination in the form of an effort by the Federal Deposit Insurance Corporation and the Department of Justice to stop financial institutions from offering banking services to industries that the administration deemed undesirable. Operating under those guidelines, the FDIC re-categorized federally licensed firearm retailers and other related companies in the firearm and ammunition trade as risky businesses without any evidence to support their assertions. These businesses are already languishing under some of the most onerous regulations in the nation.
Since the inauguration of Biden as president, financial institutions have resumed their efforts to discriminate against this traditional American industry. H.B. 356 would enable Montana officials to tell financial institutions that it is unjust to discriminate against an industry that supports a citizen's God-given right to safeguard life, liberty, and property with commonly held arms.
Ultimately, H.B. 356 is about protecting small business owners from unjust regulations, as well as safeguarding the ability of the citizens of Montana to purchase tools and accoutrements that enable them to exercise their God-given right to preserve life with commonly held arms.
H.B. 356 is being heard on TOMORROW in the State Senate Judiciary Committee at 11:00 AM (MST)!
GOA & MSSA are presenting a unified front in support of these critical pieces of pro-freedom legislation so that Montana remains a Free State!
Patriots, please try to attend each hearing in person. 
If you are unable to attend the hearings, please take action to submit your supporting statement for this bill to the Senate Judiciary Committee.