More States Move to Adopt Gun Confiscation Orders
Written by Jason Hanna, CNN
Published: 05 June 2018
As more states consider passing "red-flag" laws that would let authorities temporarily seize guns from people deemed a risk to themselves or society, a new study suggests the laws might have prevented some firearms-related suicides.
The University of Indianapolis study focuses on the two states that have had red-flag laws the longest: Indiana (since 2005) and Connecticut (since 1999).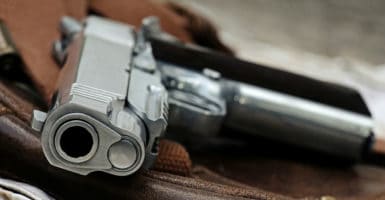 The study, published in the June 2018 issue of Pyschiatric Services, found that Indiana's gun-related suicide rate was 7.5% lower in the 10 years after the law was enacted (2005-2015), compared to what would have been expected without the law.
More than 5,100 people killed themselves with a firearm in Indiana during those 10 years after the law took effect. But the statistical analysis shows the law may have prevented an additional 383 suicides by gun, according to the study, led by Aaron Kivisto, an assistant professor of clinical psychology. …
Click here to see more GOA News articles like this one.
"This is very dangerous for all our rights, as it moves us to a 'Minority Report' type of society, where one can lose their rights for what they 'might do' in the future," said the Gun Owners of America firearms lobbying group in a statement.
Featured GOA News & Updates