MI: Whitmer Pushes Universal Background Checks, Red Flag Laws in Michigan
Written by August Shettler, Michigan State Director
Published: 23 January 2023
.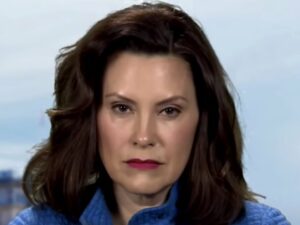 Contact Your State Representatives to Oppose Whitmer's Gun Control
This Wednesday night, Governor Whitmer will be announcing her plan to strip you of your Second Amendment rights.
Whitmer will urge the Michigan legislature to require universal background checks for all firearms sales and send her legislation mandating "safe" storage of firearms. She will also be pushing for Red Flag Gun Confiscation Orders.
We cannot allow this to stand. Grechen Whitmer's tyranny must be stopped.
That's why I need you to send a message to your representative and senator (by using the form above), urging them to oppose universal background checks, mandatory safe storage of firearms, and Red Flag Gun Confiscation Orders.