Marshall County one step closer to becoming a Second Amendment sanctuary county
Written by Shamarria Morrison. WPSD
Published: 17 December 2019
MARSHALL COUNTY, KY — Marshall County is on its way to becoming a Second Amendment sanctuary county.
The Marshall County Fiscal Court read its first reading of the ordinance.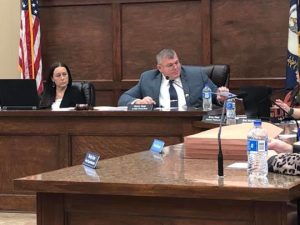 The ordinance bans any Marshall County official from enforcing any "unlawful act" regarding firearms.
It defines an unlawful act as any state or federal law that restricts anyone from their rights to keep or bear arms.
That includes things like taxes on firearm purchases or tracking the registration of firearms.
Read the Ordinance here.
Read more at WPSD
Featured GOA News & Updates