Gun Owners' Louisiana Election Information
Written by Josh Barnhill
Published: 09 October 2019
Louisiana Run-off Election Information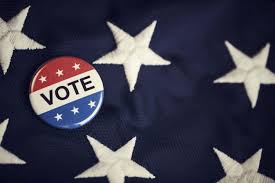 Round one of the 2019 Louisiana election cycle is in the books and it was record-breaking!
In addition to record voter turnout, Louisiana voters elected the most Republican legislature in the state's history.
All we have to do is go out and vote!
This election gave Republicans a supermajority in the Senate and a chance to secure a supermajority in the House, pending the outcome of House runoff elections. But there is still work to be done!
In failing to secure a primary win, Governor John Bel Edwards (D) will now face Eddie Rispone (R) in a runoff for Louisiana's top political job. Additionally, the Louisiana Secretary of State, five Louisiana Senate seats, twenty-three Louisiana House seats, and numerous local races are still up for grabs.
With so many races still undecided it vital that we, Louisiana gun owners, get out and vote!
When and Where to Vote
Early Voting for the general election is Now through November 9th, from 8:30 a.m. to 6:00 p.m. Early voting locations can be found here.
Saturday, November 16th is General Election day. Polls open at 7:00 a.m. and close at 8:00 p.m. To find your Election Day voting location, click here.
Who is on the Ballot
To find a sample ballot specific to you, click here.
Candidate Information
As in the primary election, GOA has provided Candidate Survey Scorecards for the Governor's runoff election, as wells as select Louisiana House and Senate runoff elections.
The scorecards can be found here, here, and here. (We will update the scorecards as often as possible as candidate responses continue to come in.)
For additional candidate information, I would suggest checking out the Louisiana Family Forum's Louisiana Voters Guide.
Go Vote
Finally (I know I sound like a broken record, but it is only to stress the importance) make sure you, your friends and family, and all gun owners you know, take the time to go vote!
Featured GOA News & Updates