Law-abiding gun Owner Killed During Red Flag Confiscation Raid
Written by Bob Adelmann, New American
Published: 06 November 2018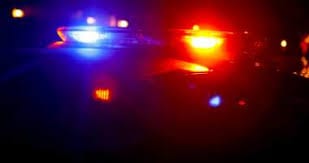 Gary Willis, a resident of Ferndale, Maryland, was awakened Monday morning at 5:17 a.m. when two officers from Anne Arundel County knocked on his door. A law-abiding gun owner, Willis answered the door "with a gun in his hand," according to a police department spokesman. They were there to serve him with an "extreme risk protective order" and remove his legally owned firearms.
Click here to see more 2A articles like this one.
The spokesman said that Willis "became irate." In the melee that followed, one of the firearms carried either by one of the officers or by Willis went off. One of the officers then pulled his own sidearm and shot Willis dead.
Family members told Capital Gazette reporters that a distant relative had requested the ERPO the day before, due to an "incident" that occurred at his residence. The details of the "incident" remain unclear at this writing, but the backpedaling by the police chief began almost immediately.
Said Anne Arundel County police chief Timothy Altomare:
If you look at this morning's outcome, it's tough for us to say, "Well, what did we prevent?" Because we don't know what we prevented or could've prevented.
What would have happened if we didn't go there at 5 am?
Probably nothing. Because during his many years as a resident at his home in Ferndale nothing untoward happened. His niece, Michele Willis, said "I'm just dumfounded right now. My uncle wouldn't hurt anybody."
Chief Altomare announced that since the law became effective on October 1, there have been 19 ERPOs issued in his county, his officers have served nine of them and have seized "around 33 guns" in the process. So successful have the unconstitutional raids been in Anne Arundel County that the department is building a new storage facility specifically to accommodate all the firearms they are expected to confiscate under the new law…
Featured GOA News & Updates