Louisiana Gun Bills are on the Move in the House!
Written by Joshua Barnhill, Louisiana Director
Published: 24 April 2021
We Need You to Take Action!
On Wednesday, April 28th at 8:30 AM, all gun bills filed in the Louisiana House of Representatives are scheduled to be heard by the House Committee on Administration of Criminal Justice.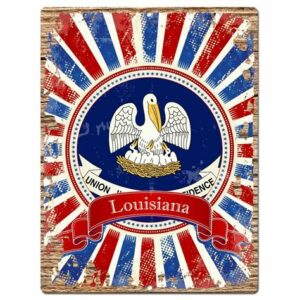 This will be one of the most important days of the session for gun rights and it is imperative that gun owners take action and let the members of the committee know that we expect them to support and defend our right to keep and bear arms!
It is a sad reality that many of our elected officials are more concerned with doing what they perceive as being "popular" with their constituents than in fulfilling the oath they swore by supporting the constitution of the United States and of Louisiana.
That is why we need all gun owners to not only take action through this alert, but to show up at the capital on Wednesday morning.
Flooded email inboxes, phones constantly ringing, and a room overflowing with gun owners supporting their right to keep and bear arms will not only speak volumes, but will be impossible for the committee members to ignore!
And if any committee members do fail to support the rights of gun owners, GOA will be sure to take note and will remind our members every chance we get.
Below are the pro-gun and anti-gun bills to be heard this Wednesday.
Pro-Gun Bills:
HB16 Rep. Danny McCormick (R)- Representative McCormick's Constitutional Carry bill is the closest to full Constitutional Carry of the three carry bills filed this session and is endorsed by GOA. This bill would restore the right of law-abiding gun owners 18 years and older to carry a concealed handgun in the state of Louisiana without a permit.
HB118 Rep. Larry Frieman (R)- Representative Frieman's Firearm Protection Act would make Louisiana a Second Amendment Sanctuary State, prohibiting the state, and any governing authorities within the state, from enforcing, or assisting in enforcing, a federal act, regulation, executive order, etc. that infringes on a citizen's right to keep and bear arms.
HB124 Rep. Paul Hollis (R)- Representative Hollis' bill provides exceptions to the offense of illegally carrying of weapons for persons with a concealed handgun permit. Specifically, the bill would finally include an exception to the offense of illegally carrying a weapon for the concealed carrying of a handgun with a valid concealed handgun permit, and would expand the concealed handgun permit to include other instrumentalities.
HB596 Rep. Bryan Fontenot (R)- Representative Fontenot's bill is similar to HB 16, but raises the age to carry a concealed handgun without a permit to 21 years of age and also requires that an individual complete an online concealed handgun education course to be able to carry a concealed handgun without a permit.
HB597 Rep. Blake Miguez (R)- Representative Miguez's bill prohibits state agencies and political subdivisions from entering into public works or procurement contracts with companies that discriminate against firearm and ammunition industries.
Anti-Gun Bills:
HB353 Rep. Mandie Landry (D)- Representative Landry's bill prohibits the transfer of a firearm between unlicensed individuals (private transfer) without first performing a background check on the person receiving the firearm.
This bill as proposed would change the existing law to restrict the ability of law abiding individuals to transfer a firearm in a private sale without first having to go to a firearms dealer to perform a background check.
PLEASE TAKE ACTION ASAP! 
It is vital that we take action and put the committee members on notice that we expect them to support and defend the right of law-abiding Louisianans' to keep and bear arms!
If you can, call the Administration of Criminal Justice Committee Members and ask that they support and defend your Second Amendment rights.