Kentucky legislators looking to seize firearms
Written by Matthew Patterson
Published: 21 November 2019
Gun Confiscation Orders are on the Move in Kentucky
State Interim Joint Judiciary Committee to Consider "Red Flag Laws"
Governor-elect Andy Beshear (D) has not even taken office yet, and the first piece of gun control is already on the move in Kentucky.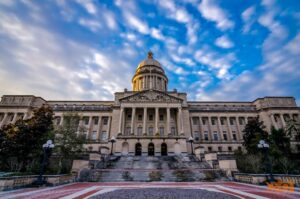 On Friday, November 22, "red flag" gun grabs will be considered by the interim Joint Judiciary Committee in Lexington.
As we have seen before, "red flag" laws are nothing more than another way of saying gun confiscation orders — letting the courts seize a person's firearms without due process and without the person being able to defend their innocence beforehand.
We need to remind the members of the committee and the leadership in the General Assembly that any support for gun control in Kentucky will not be tolerated.
Please take action (above) and tell the committee members and leadership to reject the calls for gun control, including red flag gun grab laws.
Featured GOA News & Updates