Aaron Yates is the clear choice for Second Amendment advocates
Written by Tim Macy
Published: 18 June 2020
 Aaron Yates Needs Your Vote in the Republican Primary
Gun Owners of America is proud to endorse Aaron Yates in Kentucky's 88th State House District.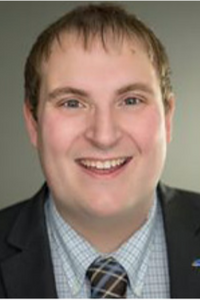 A native of Kentucky, Aaron graduated from Eastern Kentucky University, and has spent his time after graduation working to support pro-liberty causes and candidates such as Ron Paul, Rand Paul, and Thomas Massie.
The primary election is scheduled for June 23rd!
Yates earned an "A" rating from GOA because he opposes any new gun control laws and will work to roll back unconstitutional gun laws already on the books. He believes, with the Founding Fathers, that the Second Amendment is a safeguard of freedom and liberty.
Aaron Yates will be more than just a reliable vote. There are many good pro-gun votes in the Kentucky Legislature, but WE NEED LEADERS!
The radical left in America does not want leaders like Aaron Yates in the legislatures. They will target him as they do every candidate who believes in the Constitution and personal freedom.
You can help Aaron get the help he deserves by volunteering for his campaign, making a financial contribution, and bringing a pro-gun friend with you to the polls on June 23rd!
GOA encourages all gun owners and sportsmen to stand with Aaron Yates for the State Representative. 
Featured GOA News & Updates