Killers Love Gun Free Zones, Hate Armed Citizens
Written by John R. Lott Jr.
Published: 14 February 2017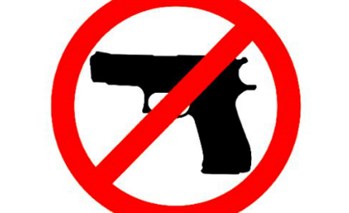 Would you post a sign in front of your home announcing that you live in a gun-free zone? Would this make you feel safer?
To criminals, gun-free zones just look like easy targets. But in a recent column for the Wyoming Tribune Eagle, Kerry Drake argues that killers pay no attention to gun-free zones. He accuses me of "falsehoods," "lies," "half-truths" and, again, "lies."
But consider the fact that since 1950, more than 98 percent of public mass shootings in America have taken place where citizens are banned from carrying guns. In Europe, every mass public shooting in history has occurred in a gun-free zone. And Europe is no stranger to mass public shootings. In the past eight years, it has experienced a per-capita casualty rate 50 percent higher than that of the U.S.
With permit holders preventing dozens of mass public shootings in recent years, it is unsurprising that killers try to avoid resistance.
Last year, a young Islamic State sympathizer planned a shooting at one of the largest churches in Detroit. A FBI wiretap recorded his reasons for picking the church: "It's easy, and a lot of people go there. Plus people are not allowed to carry guns in church. Plus it would make the news."…
Since 2012, civilians have stopped 18 mass public shootings and a couple of stabbing attacks…. Drake absurdly claims that concealed handgun permit holders have only stopped four mass public shootings. Here are four cases from 2015 alone:
Conyers, Georgia, May 31, 2015: A permit holder returned fire after a shooter killed two people at a convenience store. The attacker retreated from the store. Rockdale County Sheriff Eric Levett said of the incident: "I believe that if Mr. Scott did not return fire at the suspect, then more of those customers would have (been) hit by a gun(shot). … So, in my opinion, he saved other lives in that store."
New Holland, South Carolina, May 5: A man, firing his gun, approached a volunteer fire department parking lot "full of children and firefighters." Two permit holders stopped the attacker. A local TV station, Fox Carolina, carried the headline: "CWPs likely stopped deaths of children, firefighters."
Chicago, Illinois, April 2015: An Uber driver had just dropped off a passenger when he saw gunman Everardo Custodio open fire on a crowd of people. The driver, who had a permit, shot and wounded the gunman. Assistant state's attorney Barry Quinn praised the driver for "acting in self-defense and in the defense of others."
Philadelphia, Pennsylvania, March 2015: A permit holder was walking by a barbershop when he heard shots fired. He quickly ran into the shop and shot the gunman to death. "I guess he saved a lot of people in there," said Police Captain Frank Llewellyn.