Judge Garland is Unfit for Role as Attorney General
Written by Jordan Stein
Published: 10 March 2021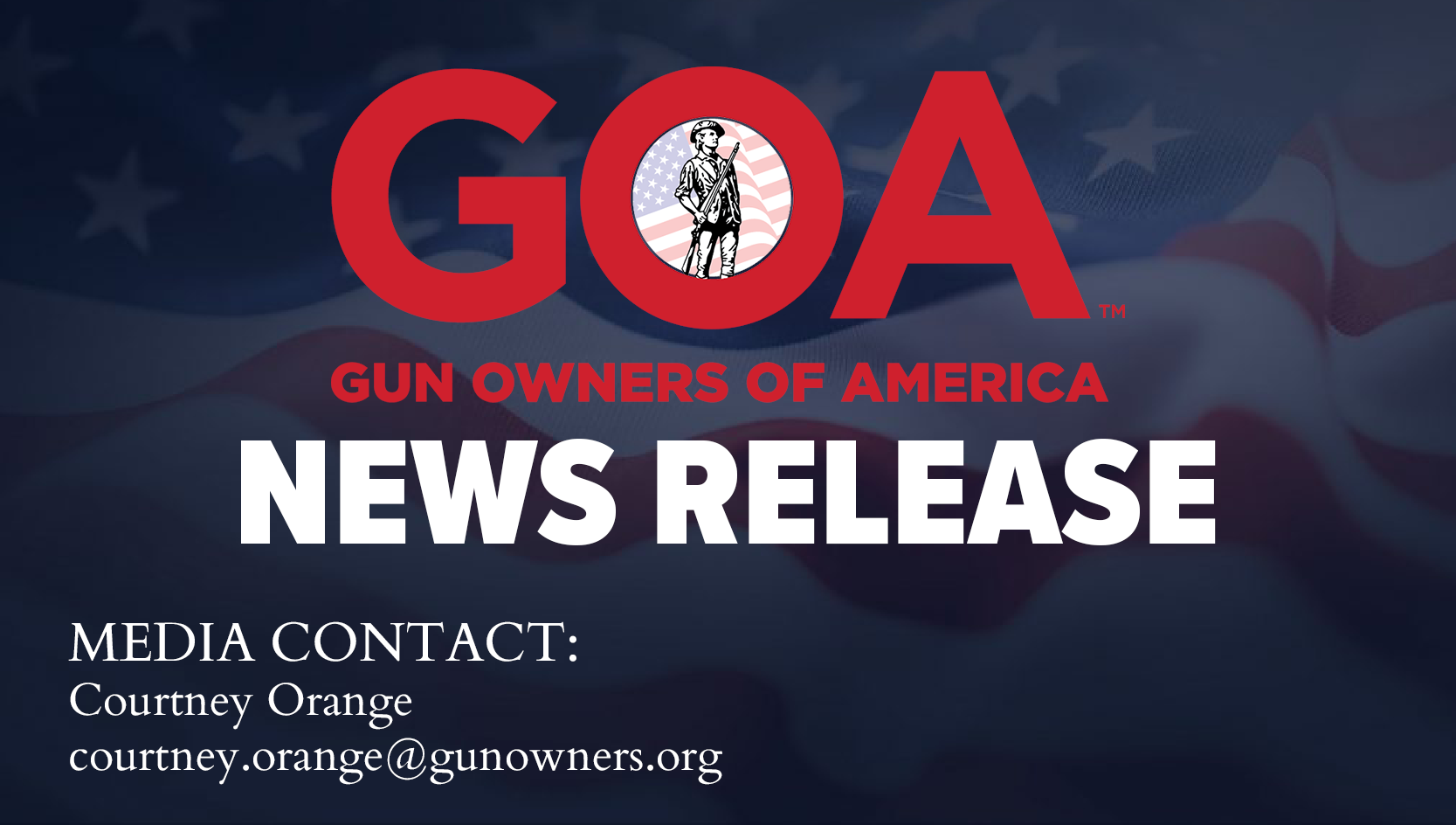 March 10, 2021
For immediate release
Judge Garland Unfit for Role as Attorney General
Springfield, VA – Gun Owners of America (GOA) reminded Senators of Judge Merrick Garland's anti-gun positions that were affirmed during the Judiciary Committee's hearing and in his Responses to Questions for the Record (QFRs) — all of which should disqualify him from holding office at the Department of Justice prior to his confirmation vote.
Aidan Johnston, Director of Federal Affairs for GOA, said, "Garland has chosen to emphasize so-called 'limitations' of the Second Amendment and has claimed that President Biden is 'entitled' to pursue gun control."
At his Judiciary Committee hearing, Senator Cruz asked Garland if his DOJ would "argue for the Supreme Court to overturn Heller v. District of Columbia?" Garland unacceptably responded: "Look, the Department makes all kinds of judgments like that. I can't promise [that I won't argue for overturning Heller]" (Emphasis added; found at 6:53:38).
Judge Garland also dodged Second Amendment QFRs, which Senators critically needed to have answered. "Judge Garland is either unqualified or incompetent," continued Johnston, "because he was 'unable to offer an opinion' about Joe Biden's four main gun control promises: Universal Background Checks, Assault Weapons Bans, Standard Capacity Magazine Bans, and the Destruction of the Firearm Industry."
Judge Garland also fully endorsed "red flag" gun confiscation orders. Unsurprisingly, he failed to specify who might have legitimate authority to "judge" whether a person is dangerous, what behavior is so dangerous to "allow[…] for the temporary seizure of […] firearms," or how "due process and other constitutional principles" factor into ex parte gun confiscation kangaroo court proceedings.
"A fundamental misunderstanding of the Second Amendment should preclude an anti-gunner such as Judge Garland from holding a federal position," Johnston concluded.
The Senate confirmed Merrick Garland as Attorney General in a 70-30 vote, with 20 Republicans voting for the confirmation. Gun Owners of America scored the final vote in favor of the confirmation of Judge Garland as an anti-gun vote.
GOA has also described Garland's anti-gun record in an episode of the Minute Man Moment.
View this release on the web for updates and roll call when available.
Aidan Johnston, or another GOA spokesperson, is available for interviews. Gun Owners of America is a grassroots nonprofits dedicated to protecting the right to keep and bear arms without compromise. For more information, visit GOA's Press Center.
— GOA —
Featured GOA News & Updates