John Cornyn, Chris Murphy, Dianne Feinstein Announce Gun Control Bill
Written by AWR Hawkins, Breitbart
Published: 16 November 2017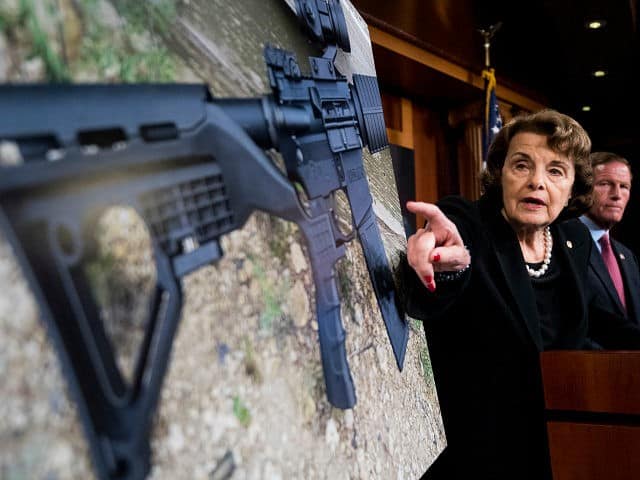 John Cornyn, Chris Murphy, Dianne Feinstein Announce Gun Control Bill
On Thursday Sens. John Cornyn (R-TX), Chris Murphy (D-CT), and Dianne Feinstein (D-CA) announced a new gun control bill which centers on background checks for gun purchases.
The bill was also signed by Richard Blumenthal (D-CT), Jeanne Shaheen (D-NH), Orrin Hatch (R-UT), and Dean Heller (R-NV).
Fox News Congressional reporter Chad Pergram tweeted that the bill is designed to "strengthen the background check system" in the wake of the Texas church attack.
The Texas church attacker passed a background check for his gun, although he had a conviction that should have prevented gun possession. He received his conviction via a court-martial while in the Air Force but NPR reported that the Air Force "mishandled" the matter by failing to report it to the National Instant Background Check System (NICS), which is the system through which background checks are conducted.
Featured GOA News & Updates