Intruder Ignores Couple's Warning
Written by AWR Hawkins, Breitbart
Published: 22 August 2018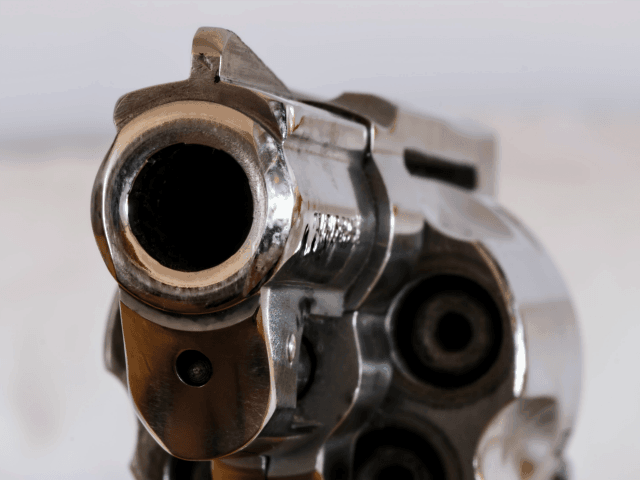 Home Intruder Ignores Elderly Couple's Warning Sign: 'Smith & Wesson Spoken Here'
A intruder targeted an Iron Town, Utah, home that bore the sign, "Smith & Wesson Spoken Here," and was shot multiple times Tuesday.
Fox 13 reports that Iron County Sheriff's Lt. Del Schlosser said the homeowners "are a little bit elderly" and "do have some disabilities," however, they also had the firepower necessary for self-defense.
Schlosser said the elderly couple "did fear for their lives and they did shoot at [the intruder]," identified as 24-year-old Christian Holbert.
Click here to see more Self-Defense articles like this one.
Holbert survived the gunshots, stripped naked, and walked out of the house to confront the Sheriff's deputies who had arrived on scene. Schlosser said. "[A] Taser was used multiple times. He did not respond to that but the deputies were able to subdue him." …
Featured GOA News & Updates