House Leadership Will Add Pelosi-Era Gun Controls to National Reciprocity
Written by AWR Hawkins, Breitbart
Published: 06 December 2017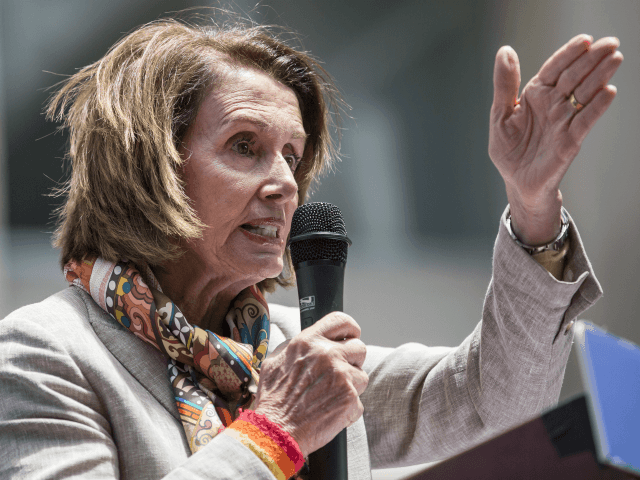 Breitbart News reported on December 4 that House Leadership plans to add gun control legislation to Rep. Richard Hudson's (R-NC) national reciprocity bill when it comes to the floor for a vote.
Breitbart News has since learned that the legislation being eyed by House Leadership is similar to background check legislation that was pushed while Rep. Nancy Pelosi (D-CA) was Speaker of the House. That push, which ultimately passed and was signed by George W. Bush, consisted of "improving" the National Instant Criminal Background Check System (NICS) but was subsequently parlayed into expanding the number and types of persons listed as prohibited from gun purchases.
Barack Obama's Social Security gun ban was a clear example of how the Pelosi-era gun controls matured. Obama's ban opened the door to prohibiting gun purchases by Social Security beneficiaries who required help managing their finances. The Social Security gun ban did not necessarily target harmful people, but it did threaten the gun rights of a large swath of elderly persons whose only means of defense might be the .38 Special revolver or 9mm pistol on the nightstand.
Duke University psychiatry and behavioral science professor Jeffrey Swanson described the Social Security gun ban as a method of punishing the "vulnerable" rather than the dangerous.
A repeal of the Social Security gun ban was signed by President Trump in February 2017, but the "Fix-NICS" gun control House Leadership plans to piggyback on national reciprocity runs the risk of putting bureaucrats between Americans and their guns once more. Gun Owners of America reports that "Fix-NICS would require that the rolls of Social Security, Medicare, Medicaid, CHIP, and Obamacare be trolled for recipients with PTSD, ADHD, or Alzheimer's — that is, people who have had guardians appointed."
Featured GOA News & Updates