Hours after shooting, NZ gun owners became soon-to-be criminals
Written by Chad Groening, OneNewsNow
Published: 22 March 2019
Americans who are lukewarm over supporting the 2nd Amendment should take a long look at New Zealand, say advocates for gun rights.
Still reeling from the March 15 massacre that killed 49 people at a mosque, New Zealanders are witnessing their government respond within hours by vowing to ban semi-automatic weapons and "high-capacity" magazines, and declare some firearms illegal if they are not turned in to police.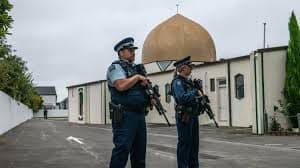 "Every semi-automatic weapon used in the terror attack on Friday will be banned," Prime Minister Jacinda Arden declared at a press conference.
Arden went on say the legislation, which includes a mandatory buyback program, would be implemented in early April.
The country's cabinet met after the shooting and declared it would "overhaul the law," referring to a 1980s firearms law that affects a country of 4 million people with an estimated 1.2 million guns in circulation, CNN reported…
"I'm not sure there's anything we can do to help New Zealand," Mike Hammond, legislative counsel to Gun Owners of America, tells OneNewsNow. "They elected this repressive government (and) I guess they're going to have to live with it."
Featured GOA News & Updates