He Doesn't Know How Volatile This Issue Is': Pro-Gun Group Responds To Trump Gun Control
Written by Whitney Tipton, Daily Caller
Published: 05 August 2019
A gun rights group warned President Donald Trump Monday not to underestimate the volatile effect proposing gun control legislation could have on his base.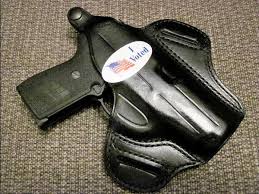 Gun Owners of America (GOA), a gun rights organization with more than 2 million members, called on Trump and other lawmakers to reject calls for gun control in the wake of the El Paso, Texas, and Dayton, Ohio, shootings.
"We think it's important for Congress and the president to know that gun owners do not support the gun control measures Trump is advocating," Erich Pratt, the group's senior vice president, said in exclusive comments to the Daily Caller News Foundation.
"Many presidents have failed to recognize how gun control motivates voters. He doesn't know how volatile this issue is. It will be interesting to see how the grassroots react to his comments," Pratt added.
Pratt was referring to remarks Trump made Monday about his administration's plans to work with lawmakers on several gun control measures including "red flag" laws, which would facilitate the confiscation of weapons if someone has been deemed dangerous.
"It is frustrating to see President Donald Trump's continued support for so-called 'red flag' laws. These 'red flag' laws, properly known as gun confiscation orders, are incompatible with actual due process and allow for the confiscation of firearms from innocent Americans," said Pratt…
Featured GOA News & Updates