Gun Rights Groups Plan Lawsuits to Challenge Federal 'Ghost Gun' Regulation
Written by Cara Ding, Epoch Times
Published: 23 April 2022
At least two national gun rights groups are contemplating lawsuits to challenge the new federal regulation on privately made firearms, or so-called "ghost guns."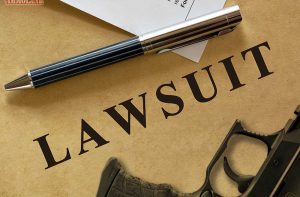 The final ruling, published by the ATF on Apr. 11, essentially expands the definition of a firearm to include partially complete and readily convertible firearm receivers (also called frames).
Once the ruling goes into effect, those receivers will be regulated just like regular firearms, subject to requirements such as serial numbers and background checks.
At a Rose Garden press conference, President Joe Biden said he got the Bureau of Alcohol, Tobacco, Firearms, and Explosives (ATF) to act after he failed to get Congress to act on his gun control agenda.
"They are effectively changing the law without going through the Congress. This is an illegal overreach of authority," Erich Pratt, senior vice president for Gun Owners of America, told The Epoch Times.
Pratt said his organization was very close to filing a lawsuit to challenge the ruling in court.
At the same time, his organization is working with supportive congressional members to repeal the ruling under the Congressional Review Act. The Act empowers Congress to review and disprove federal regulations within a certain time window.
That effort won't yield much under a Democrat-controlled Congress, Pratt said. But it will build momentum and help push a defunding rider in the next federal spending bill, he said.
"If Republicans take over one chamber in fall, the rider becomes much likely. If they take over both chambers, it is pretty much a slam dunk," Pratt said.
A defunding rider can deprive ATF of money to enforce the new ruling…
Read more at The Epoch Times