Gun Owners of America: Executive Branch Lacks Legal Authority to Ban Bump Stocks
Written by AWR Hawkins, Breitbart
Published: 03 May 2018
Gun Owners of America (GOA) sent President Trump a letter on May 1 which expresses their conviction that the executive branch lacks the legal authority to ban bump stocks.
GOA has led the charge against a bump stock ban from the moment it began in response to the October 1, 2017, Las Vegas attack. The push began legislatively but soon faltered, as Americans did not rally behind proposed bump stock bans. The push then morphed into a regulatory maneuver, as ATF put forward a policy change that would redefine the term "machine gun" to cover machine guns and non-machine guns alike. This redefinition will make it possible to treat non-conversion firearm accessories like bump stocks as if they were conversion devices, therefore opening the door to an all-out ban on the stocks.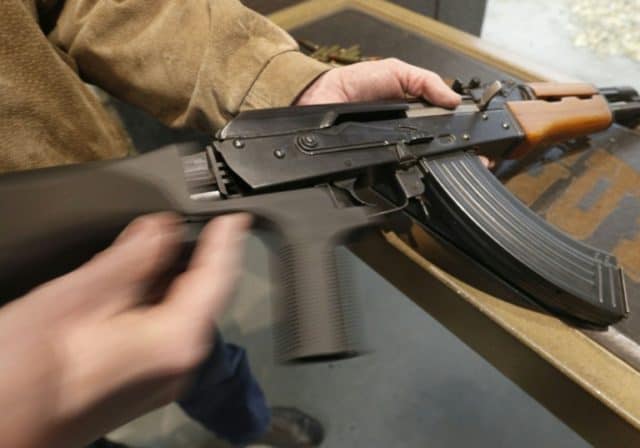 Click here to see more GOA News articles like this one.
The group has repeatedly warned that such a re-definition of terms opens the door not simply to a ban on bump stocks, but on semi-automatic firearms in general. They have pledged to file suit against any bump stock ban and believe the executive branch would be overstepping its bounds in implementing such a ban.
Featured GOA News & Updates