Gun Owners are one step closer to retiring anti-gun Joe Manchin!
Written by Tim Macy
Published: 09 May 2018
GOA-Endorsed Patrick Morrisey Wins!
Dear friend,
Great news! The GOA-backed, pro-gun Patrick Morrisey has won the GOP primary in West Virginia, and now he's on his way to unseat the anti-gun Joe Manchin in the general election.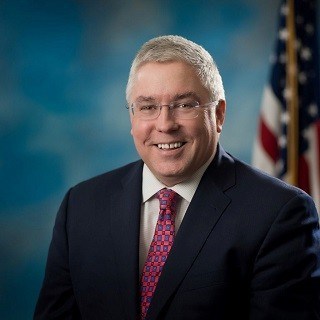 And this is good news for gun owners across the country, not just in West Virginia.
A "Senator Morrisey" would make concealed carry reciprocity, suppressor deregulation, and veteran's gun rights one vote closer to becoming law.
But Morrisey would be more than just a reliable vote, he would be a Second Amendment leader like Ted Cruz, Rand Paul, and Mike Lee.
And his record backs it up. Remember when the West Virginian governor vetoed Constitutional Carry? Morrisey lead the fight to override the veto and make the Mountain State a permitless carry state.
Manchin's Gun Control Record
But then there's one more, very important factor: Joe Manchin is no friend of the Second Amendment.
Remember the calls for gun control in 2013? The leading threat – Universal Background Checks – was introduced by Manchin himself!
As you know, Universal Background Checks would require almost every gun transfer to be screened by the government.
In fact, Universal Background Checks are one of the highest priorities of gun-grabbers like Chuck Schumer and Dianne Feinstein. So, in reality, Joe Manchin takes his gun control marching orders from the gun-hating Democratic leadership.
GOA Involved in Races Across the Country!
GOA is involved in races across the country, pushing for the "no-compromise" candidates like Patrick.
But the truth is, we can't do it without the support from patriots like you. Would you consider chipping in a $50, $75, or $100?

As you know, money is the lifeblood of campaigns and essential to ensuring political victory. Support at any level goes a long way!
Thanks in advance.
In liberty,
Tim Macy
Chairman
Gun Owners of America
P.S. GOA is pushing for pro-gun candidates in races across the country. Would you consider contributing GOA? Even a small donation of $10, $20, or $50 has a lasting effect.
Paid for by Gun Owners of America.  Not authorized by any candidate or candidate's committee.
Featured GOA News & Updates