Gun Group Seeing Red Over Red-flag Law
Written by Chad Groening, OneNewsNow
Published: 04 April 2019
A pro-gun activist is praising a Colorado sheriff for pledging to refuse enforcing the state's proposed "red flag" law.
On Monday, Colorado's House approved Senate amendments to House Bill 1177 – compliments of the Democratic-controlled legislature. Democratic Governor Jared Polis now is poised to sign the bill which would allow family, members of the household, or law enforcement to petition a court to have an individual's guns seized or surrendered if that person is deemed a risk to themselves or others. The law would go into effect immediately upon the governor's signature.
But Weld County Sherriff Steve Reams has stated that he would rather go to jail than enforce what's labeled as a "red flag" law. Mike Hammond, legislative counsel to Gun Owners of America, applauds Reams' comments.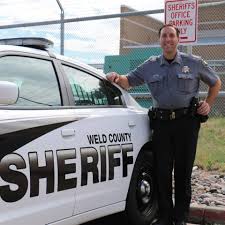 "I think he speaks for the sheriffs of roughly one half of the counties in Colorado and a substantial number of counties in nine other states," Hammond tells OneNewsNow. "There are 200 counties in nine states that have said [they're] not going to comply with these gun-confiscation 'red flag' laws."
In fact, CNN reports that many of Colorado's 64 counties have even declared themselves Second Amendment "sanctuary" counties in protest.
According to Hammond, red flag laws are "patently unconstitutional."
"… It allows police or an angry ex to go into a secret court and get an order to strip you of all of your guns in addition to ransack your house and, if you resist, to shoot you," the GOA spokesman says. "And that happened in Ferndale, Maryland, in which a gun owner was shot to death by police serving one of these red flag orders …."
Hammond says GAO intends to challenge these red flag laws in the courts.
Featured GOA News & Updates