Gun-Controlled Chicago: At Least 45 Shot, Seven Killed over Labor Day Weekend
Written by AWR Hawkins, Breitbart
Published: 05 September 2017
Gun-Controlled Chicago: At Least 45 Shot, Seven Killed over Labor Day Weekend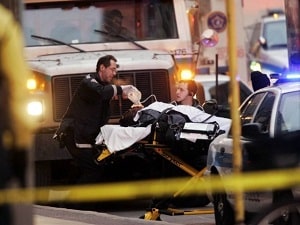 At least 45 people were shot and seven killed over the Labor Day weekend in gun-controlled Chicago.
Breitbart News reported that five people were shot during one four-hour time period on Sunday morning. And the Chicago Tribune reports that there was a five-hour window of violence on Monday in which 15-year-old boy and two other individuals were shot and killed. Nine others were shot and wounded during those same five hours.
Click here to see more 2A articles like this one.
Violent outbreaks have been commonplace in Chicago this year. Breitbart News reported at least 63 were shot and eight killed on the weekend of August 18-20 alone. Moreover, the Tribune reported that over half of those shooting incidents occurred within "13 hours from Saturday to early Sunday."
Sadly, August 18-20 was not the bloodiest weekend the city has witnessed in 2017. Rather, it was the second bloodiest weekend gun-controlled Chicago has witnessed since January 1.
Featured GOA News & Updates