Gun Control is in Progressivism's DNA
Written by Dean Weingarten, Ammoland
Published: 09 December 2017
Gun Control is in Progressivism's DNA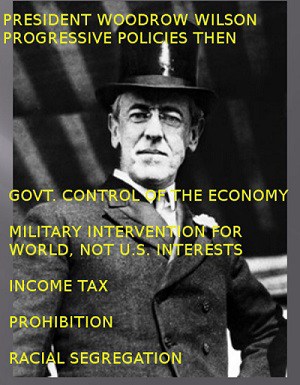 Progressive infatuation with gun control and population disarmament stems from their foundational premises about the nature of reality.
Progressivism was born out of the end of the frontier and of frustrations with the restraints of the Constitution.  Politicians wanted more power than the Constitution allowed.
They rejected the entire theory of natural rights and the idea that governments exist by the consent of the governed.
From heritage.org, a quote from Charles Merriam, an early, leading Progressive political scientist:
The individualistic ideas of the "natural right" school of political theory, indorsed in the Revolution, are discredited and repudiated…. The origin of the state is regarded, not as the result of a deliberate agreement among men, but as the result of historical development, instinctive rather than conscious; and rights are considered to have their source not in nature, but in law.
Progressives believed (and still do) that experts should rule society, that the "average man" was incapable of knowing their own best interest. Progressives believe, generally, there is no absolute right and wrong, right and wrong is defined by Progressives and their experts at any particular time.
To Progressives, the Constitution and the Bill of Rights are obstacles to be overcome, not pillars of American society that must be defended. Because Progressives generally view the State as god, or at least the manifestation of God on earth, right is anything that advances Progressivism. Wrong is anything that hinders advancing the Progressive agenda.  President Wilson, one of the political foundational Progressives, is attributed as believing that "limits on government power should be abolished".
Featured GOA News & Updates