GOA-Backed Constitutional Carry Signed in North Dakota
Written by AWR Hawkins
Published: 24 March 2017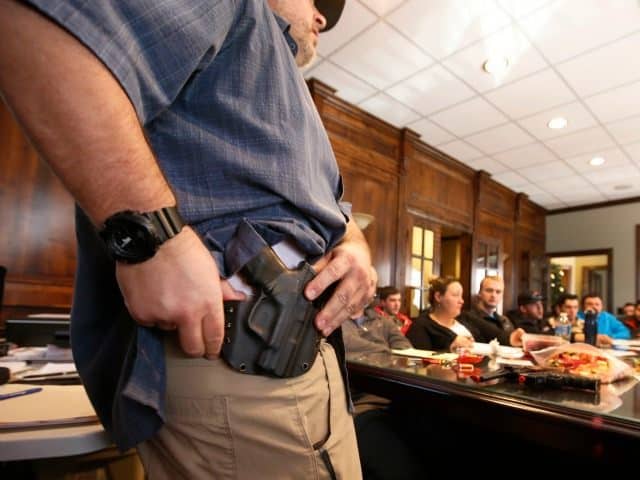 On Thursday Governor Doug Burgum (R) signed legislation allowing North Dakota residents to carry a handgun concealed for self-defense without a permit.
---
[Gun Owners of America lobbied hard for passage of this bill in the House and Senate — and, finally, urged Gov. Burgum to sign the legislation.]
With Governor Burgum's signature, North Dakota became the 2nd state to recognize permitless carry this year. On February 22 New Hampshire Governor Chris Sununu (R) signed legislation abolishing a concealed carry permit requirement in that state. 
The addition of New Hampshire and North Dakota brings the total number of permitless carry states to 14. The other 12 are Alaska, Arizona, Arkansas, Idaho, Kansas, Maine, Mississippi, Missouri, Montana, Vermont, Wyoming, and West Virginia. Although a permit is still required in certain parts of Arkansas and Montana, the vast majority of both states–99.4 percent–allow concealed carry without a permit.
Featured GOA News & Updates