GOA Urges Senate to Adopt Rand Paul's Amendment to Protect Gun Owners from ObamaCare
Written by Autumn Price, The Resurgent
Published: 20 September 2017
GOA Urges Senate to Adopt Rand Paul's Amendment to Protect Gun Owners from ObamaCare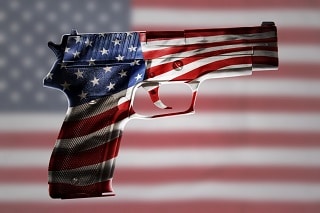 "GOA applauds Sen. Paul for introducing this amendment to protect gun owners from a pernicious gun control law," Erich Pratt, the Executive Director of GOA
---
GOA Urges Senate to Adopt Rand Paul's Amendment to Protect Gun Owners from ObamaCare
GOA Urges Senate to Adopt Rand Paul's Amendment to Protect Gun Owners from ObamaCareGun Owners of America is urging the Senate to adopt Sen. Rand Paul's (R-Ky.) proposed amendment to the Cassidy-Graham healthcare proposal that seeks to "prevent medical data from being used to disarm gun owners."
According to GOA, Paul's amendment would protect Second Amendment rights in any healthcare proposal by prohibiting the ATF from banning guns from law-abiding citizens who suffer from PTSD. It is estimated that more than 257,000 military veterans have been denied the right to bear arms because of the condition.
Click here to see more GOA News articles like this one.
Secondly, Paul's amendment seeks to prevent insurance companies from inquiring about or discriminating against consumers on the basis of gun ownership. Paul's amendment would also prevent states from forcing physicians to enter details of a patient's gun ownership information into the federal health database.
"GOA applauds Sen. Paul for introducing this amendment to protect gun owners from a pernicious gun control law," Erich Pratt, the Executive Director of GOA said in a press release. "Any replacement healthcare considered by Congress should wipe out the anti-gun provisions of ObamaCare, which Democrats rammed through in 2010. I urge the Senate to adopt Paul's Amendment to protect the rights of gun owners."