GOA Submits Brief in Young Case
Written by admin
Published: 29 November 2018
GOA files amicus brief in Young case.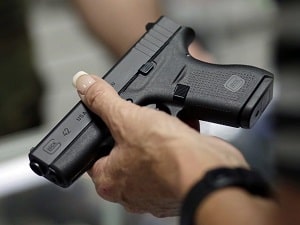 November 19, 2018
Gun Owners of America — and its foundation (GOF) — have filed an amicus brief opposing a request for rehearing by the State of Hawaii of a Ninth Circuit decision which overturned Hawaii's virtual ban on citizens bearing weapons. 
We opposed Hawaii's argument that its laws against carrying firearms were long-standing, explaining that those laws existed when Hawaii was a monarchy where the reigning king or queen was sovereign — not as in the United States where the people are sovereign.
As stated in our brief:
Hawaii's antiquated firearms regulatory scheme should be rejected out of hand — a relic of history, not unlike the sovereign prerogatives of King George, against which this country's Second Amendment was designed to protect.
Featured GOA News & Updates