GOA "Spanks" Representatives on Their Votes for Gun Control 
Written by Jordan Stein
Published: 11 March 2021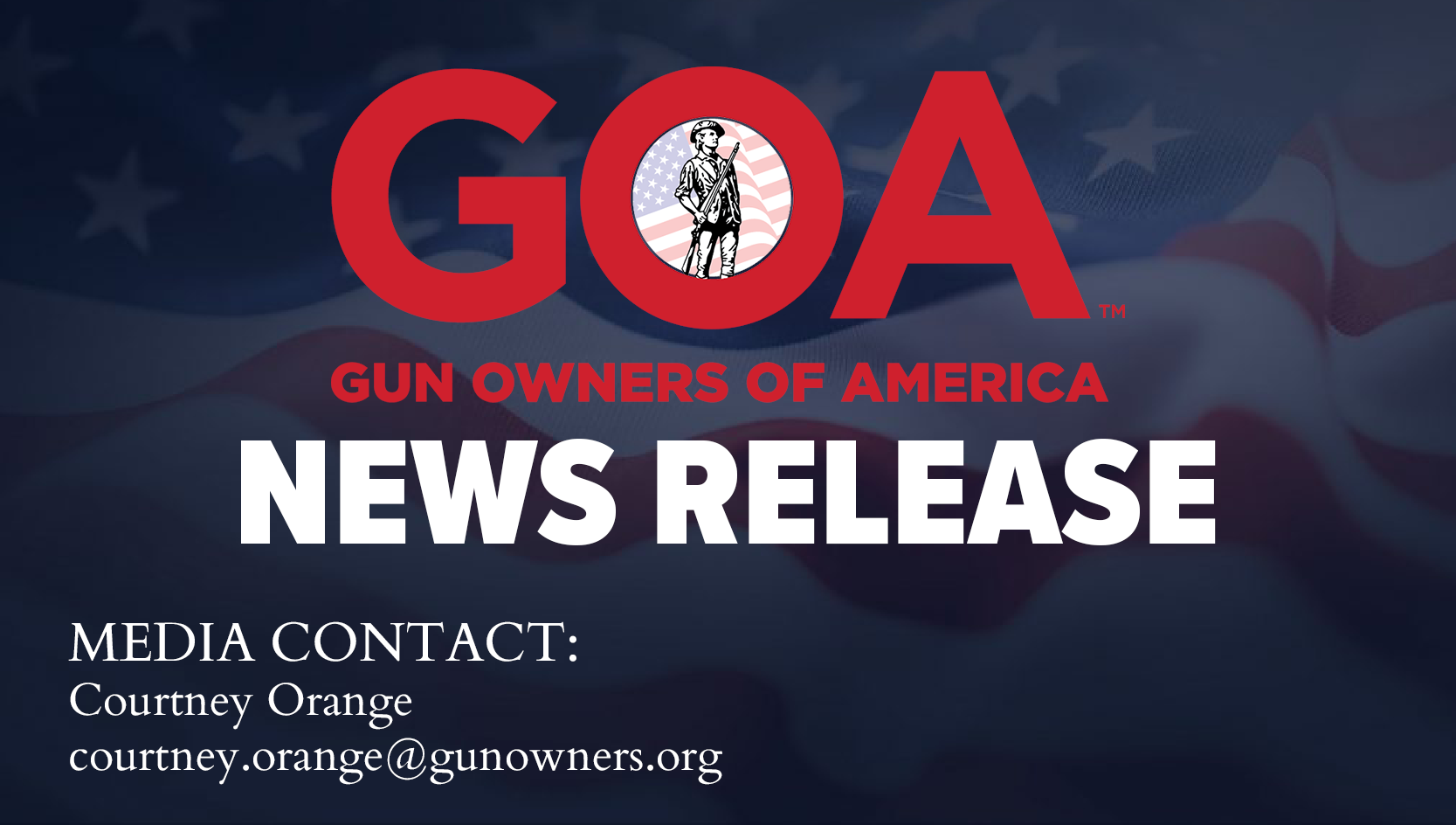 March 11, 2021
For immediate release
GOA "Spanks" Representatives on Their Votes for Gun Control
Springfield, VA – As the House of Representatives voted on a backdoor gun registry (H.R. 8) and the indefinite delay of gun purchases (H.R. 1446), gun owners got glimpse into which Members of Congress cherish the Bill of Rights and those who thrash the founding principles of the United States.
While many expected Democrats to support gun control, eight Republicans joined the anti-gunners in their assault on self-defense by voting for H.R. 8. The "Hall of Shame" includes Vern Buchanan (R-FL), Brian Fitzpatrick (R-PA), Andrew Garbarino (R-NY), Carlos Gimenez (R-FL), Adam Kinzinger (R-IL), Maria Elvira Salazar (R-FL), Christopher Smith (R-NJ) and Fred Upton (R-MI). Representatives Fitzpatrick and Smith also supported indefinitely delaying gun purchases by voting for H.R. 1446.
GOA's Director of Federal Affairs, Aidan Johnston said, "These Representatives have failed their constituents, and they have failed the Constitution — which they swore to uphold. Gun owners in these districts should take note today and remember this anti-gun vote when they go to the polls in the next election."
Gun Owners of America described how H.R. 8 is a backdoor gun registry and how H.R. 1446 indefinitely delays gun purchases on an episode of the Minute Man Moment.
Furthermore, Members of the House of Representatives also had an opportunity to prove if they truly support the right to keep and bear arms. During the Motion to Recommit, a vote was cast on Concealed Carry Reciprocity, which recognizes one's right to self-defense across state lines.
"On the campaign trail, Democrats often say they support the Second Amendment, but claim so-called 'common sense' gun control is needed," Aidan Johnston, Director of Federal Affairs for Gun Owners of America, said. "Well, there's nothing more 'common sense' then Concealed Carry Reciprocity. Nonetheless, 212 Democrats voted against self-defense, clearly demonstrating their dishonesty and hatred of the right to self-defense."
Gun Owners of America looks forward to mobilizing Second Amendment supporters to defeat legislation like H.R. 8 and H.R. 1446 in the Senate.
Aidan Johnston, or another GOA spokesperson, is available for interviews. Gun Owners of America is a grassroots nonprofits dedicated to protecting the right to keep and bear arms without compromise. For more information, visit GOA's Press Center.
— GOA —
Featured GOA News & Updates