Gun Owners of America stress pro-gun changes to American Healthcare Act
Written by Christen Smith
Published: 23 March 2017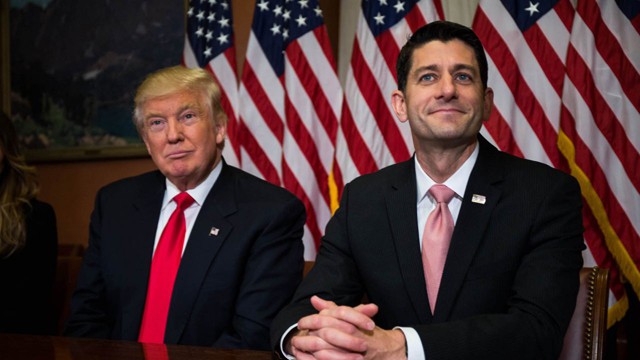 Gun Owners of America wants congressional Republicans to strip provisions related to gun ownership from the Obamacare replacement bill scheduled for a vote Thursday in the House.
---
The group says the American Healthcare Act, sponsored by House Speaker Paul Ryan, R-Wisconsin, retains Affordable Care Act provisions allowing the federal government to use medical records as a basis of denial for firearm ownership, thus serving as de facto gun control.
"The bill needs to be amended to prohibit the ATF from trolling the national health database, or Medicaid, or any new entitlement program for persons with PTSD, Alzheimer's, ADHD, or merely 'anxiety,'" said Michael Hammond, legislative counsel for GOA, in an alert published Monday. "The Obama administration did that with Social Security, for the specific purpose of imposing a lifetime gun ban on millions of Americans. As it is, 'Son of ObamaCare' opens that possibility again — on a grand scale."
Hammond recommended two other changes to the bill: an amendment barring insurance companies from asking about gun ownership and basing coverage on the answer, and an amendment ensuring doctors won't — or legally can't — ask about gun ownership and enter that information into a federal database.
"ObamaCare has given the federal government the ability to use (and abuse) medical data as a pretext for keeping law-abiding gun owners from possessing firearms — just as the feds have already done to more than 257,000 military veterans," he said. "Unfortunately, Paul Ryan's 'Son of ObamaCare' does not eliminate GOA's concerns."
Dr. Robert Young, executive editor for Doctors for Responsible Gun Ownership, says the group "certainly agrees" with GOA's concerns ….